Deal: SMRT Carbon Fiber Pen
This elegant, yet modern writing instrument has an actual carbon fiber body, accented with chrome. At one end is a smooth-flowing Topball 850 rollerball pen, and at the other is a nubby stylus for capacitive touchscreens. Save 39% in The Awesomer Shop.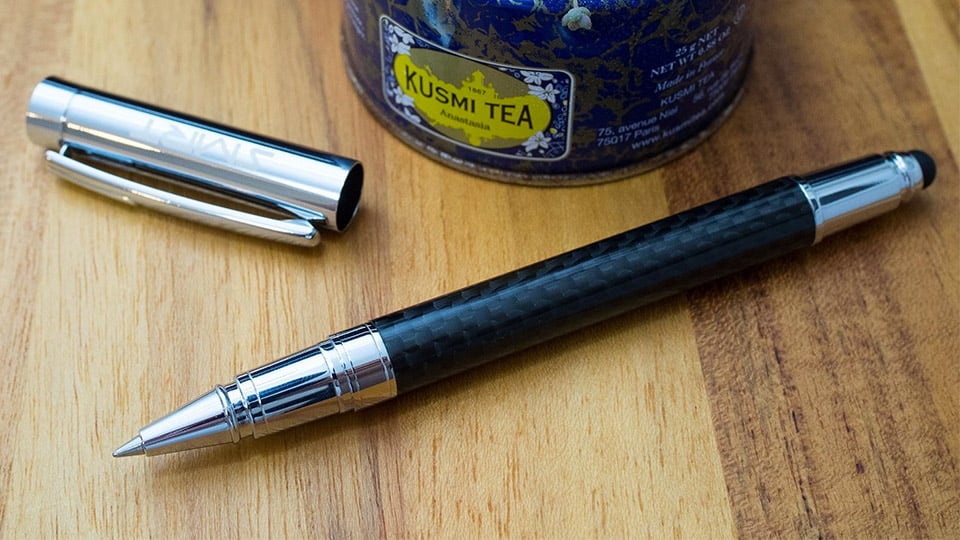 When you buy through links on our site, we may earn an affiliate commission. As an Amazon Associate I earn from qualifying purchases.