The Awesomer is reader-supported. When you buy through links on our site, we may earn an affiliate commission. Learn more.
Seiko Baby Tuna SRP641 Watch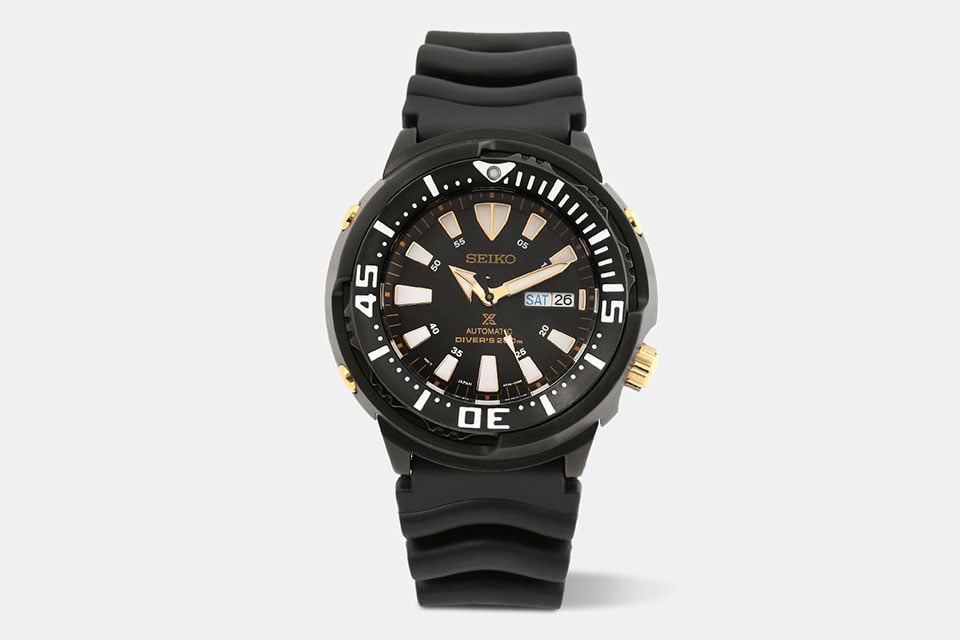 Seiko's SRP aka Baby Tuna watches are "babies" only in the sense that they're a tier below the SBN Tuna diver's watch. But it's still an imposing pro-grade 50mm watch. The SRP641 is on Massdrop for a limited time for just $230, but Amazon is just a few bucks more.