The Awesomer is reader-supported. When you buy through links on our site, we may earn an affiliate commission. Learn more.
Sarpi Border Checkpoint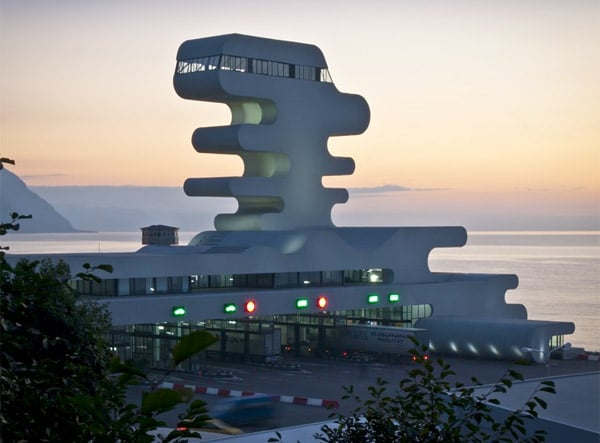 Visitors entering Georgia from Turkey on the Black Sea are greeted by this structure, which resembles a face when viewed in profile. If all borders were this welcoming, we'd travel more often.