The Awesomer is reader-supported. When you buy through links on our site, we may earn an affiliate commission. Learn more.
Rainbow Metal Dice Set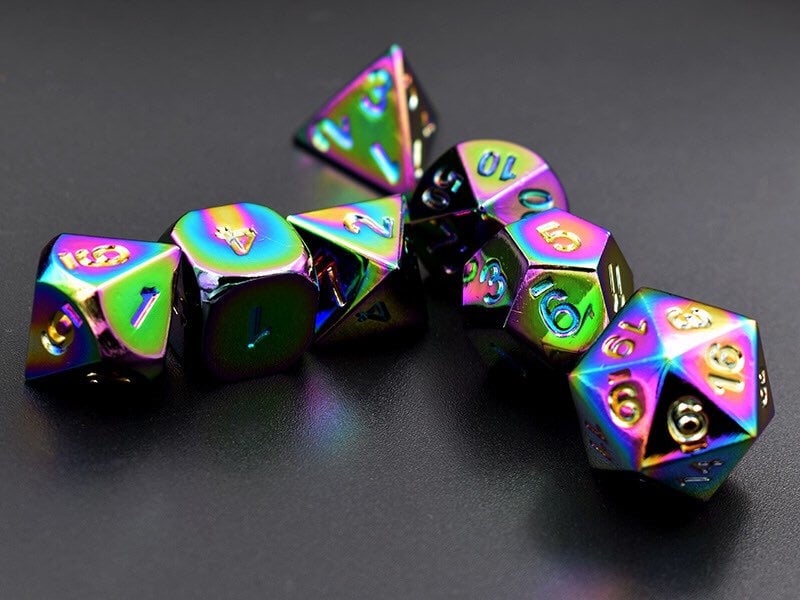 Upgrade your D&D game with Rainbow Shop CN's beautiful shimmery electroplated metal dice. Made from zinc alloy, they have a nice heft to them, and you'll get a full set including D20, D12, D10, D10(percentile), D8, D6, and D4 for all your gaming needs.