Pop Culture Greeting Cards
Illustrator Heather Buchanan makes a variety of amusing greeting cards based on actors and the characters they have played. Whether you're a Keanu fan or love Star Trek: The Next Generation, there's a little something for everyone, and plenty of bad puns to be had. We also love her pop culture print series.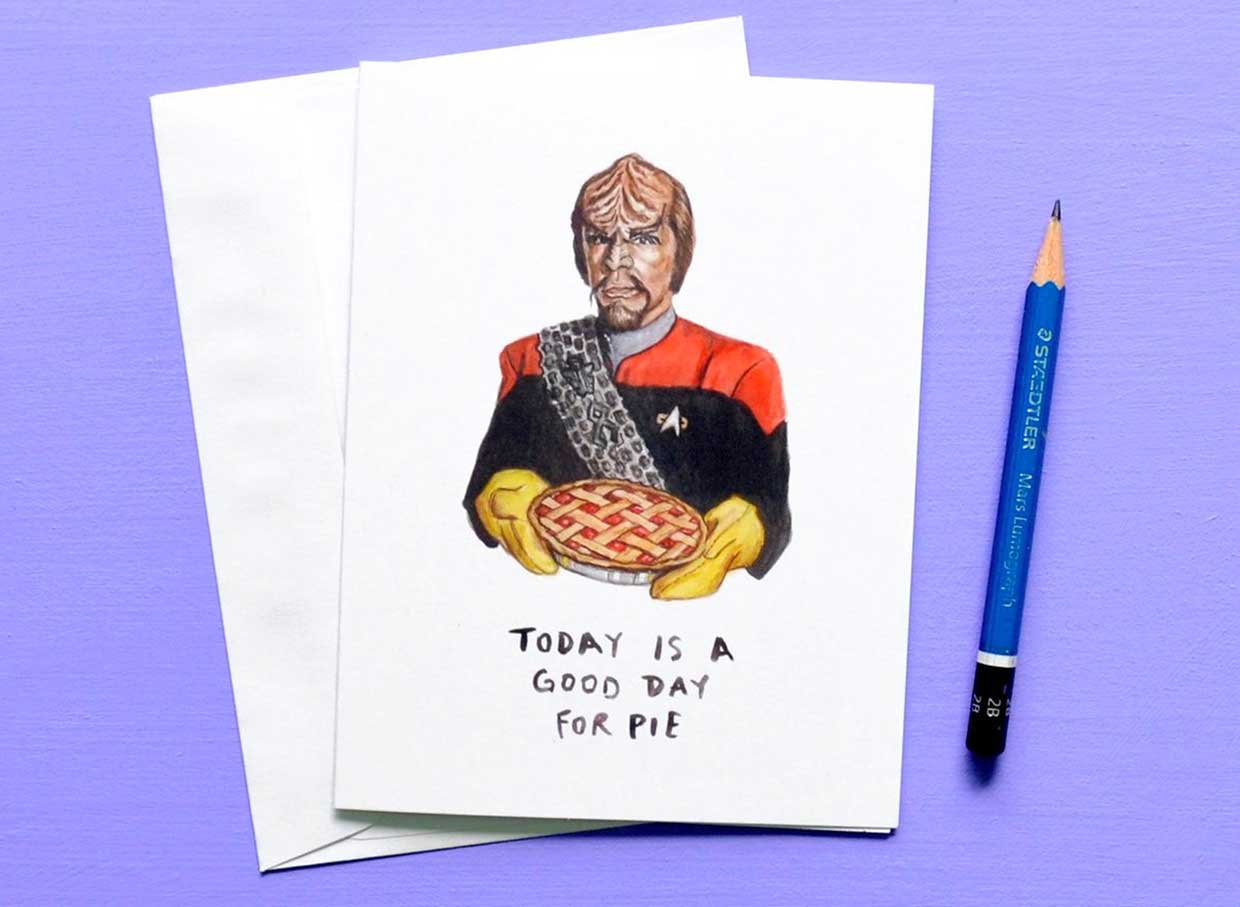 When you buy through links on our site, we may earn an affiliate commission. As an Amazon Associate I earn from qualifying purchases.