Pop Chart Lab Chart of Controllers
Pop Chart Lab's 24″ x 36″ print features 200 different gamepads, joysticks and more, arranged according to their type. The chart also includes handheld video game systems from the Game Boy to the Switch.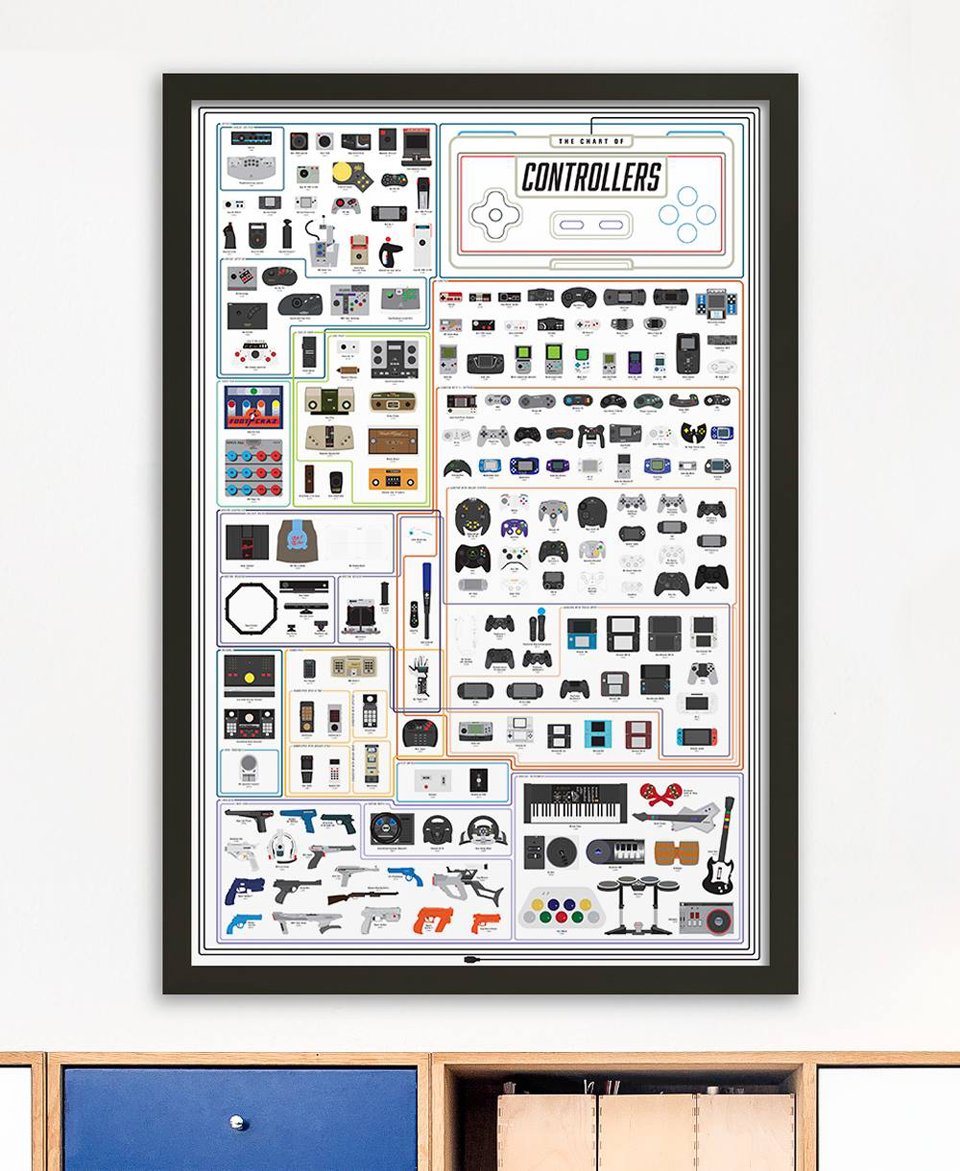 When you buy through links on our site, we may earn an affiliate commission. As an Amazon Associate I earn from qualifying purchases.