Pigeon Edition Prints
Pigeon Editions collects and photographs everyday and vintage objects and assembles them into orderly posters perfect for fanatics of all sorts. We especially like the 35mm film canisters and the Dunks. Available in three sizes.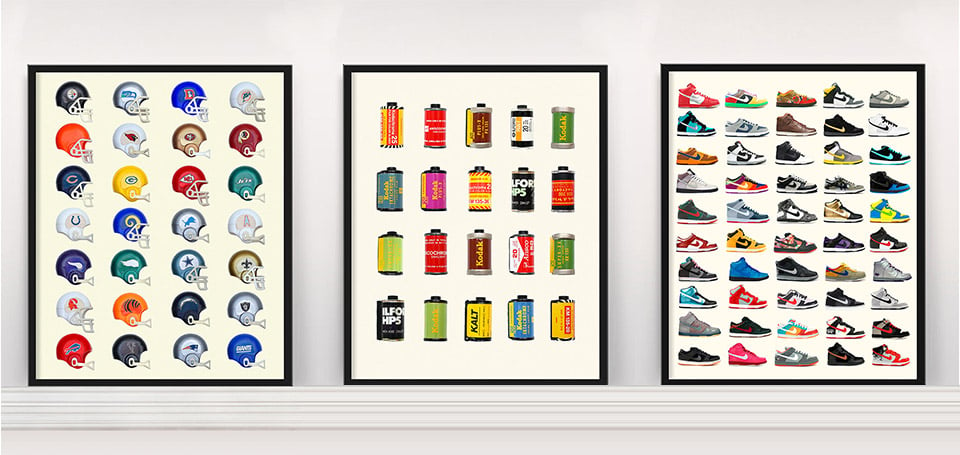 When you buy through links on our site, we may earn an affiliate commission. As an Amazon Associate I earn from qualifying purchases.