Paul Smith Closer Shoe
Made with Italian Nero glace leather, Paul Smith's Closer Shoe seems conservative. However, the striped, retro-colored webbing and embossed typography on the soles say otherwise.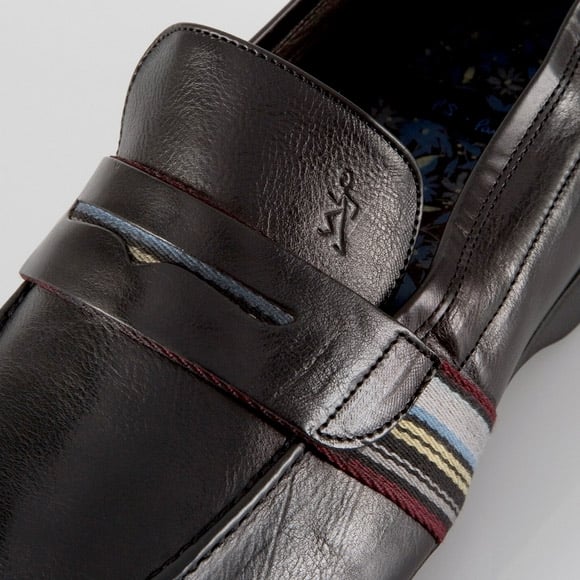 When you buy through links on our site, we may earn an affiliate commission. As an Amazon Associate I earn from qualifying purchases.