The Awesomer is reader-supported. When you buy through links on our site, we may earn an affiliate commission. Learn more.
Owen Dippie's Masked Quartet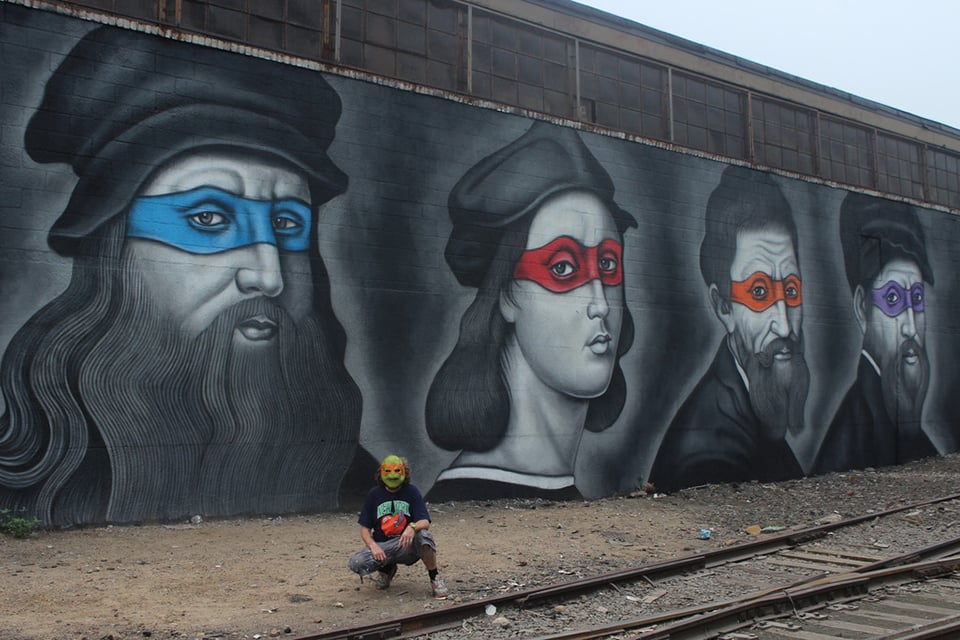 Urban artist Owen Dippie decked out a wall in Brooklyn with the four Renaissance artists – Leonardo, Raphael, Michelangelo and Donatello – wearing their respective Teenage Mutant Ninja Turtle namesakes' masks. Photos by Jaime Rojo.