The Awesomer is reader-supported. When you buy through links on our site, we may earn an affiliate commission. Learn more.
Keyboard Waffle Iron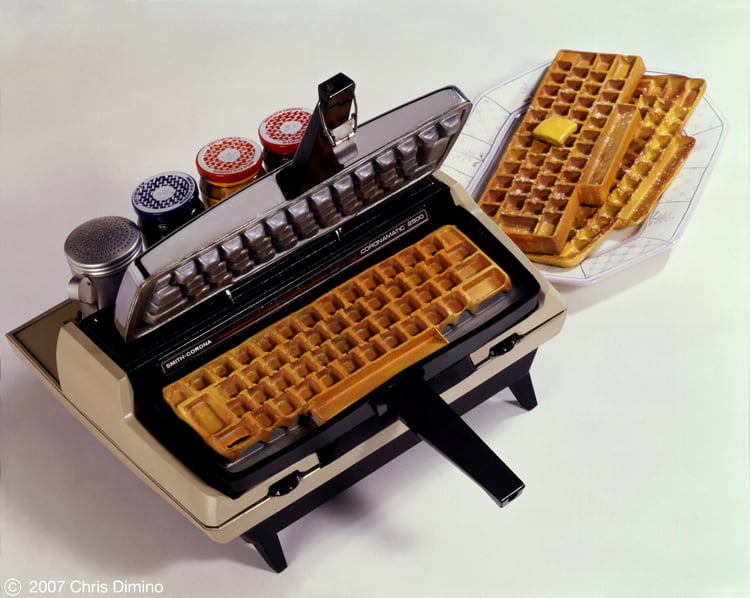 The hipster's favorite kitchen appliance. Chris Dimino turned a 60s Coronamatic typewriter into a waffle iron with a keyboard pattern. Chris made it back in 2001, but he said he's going to sell a few functional units soon.