The Awesomer is reader-supported. When you buy through links on our site, we may earn an affiliate commission. Learn more.
Jurassic Park T-Rex Attack Diorama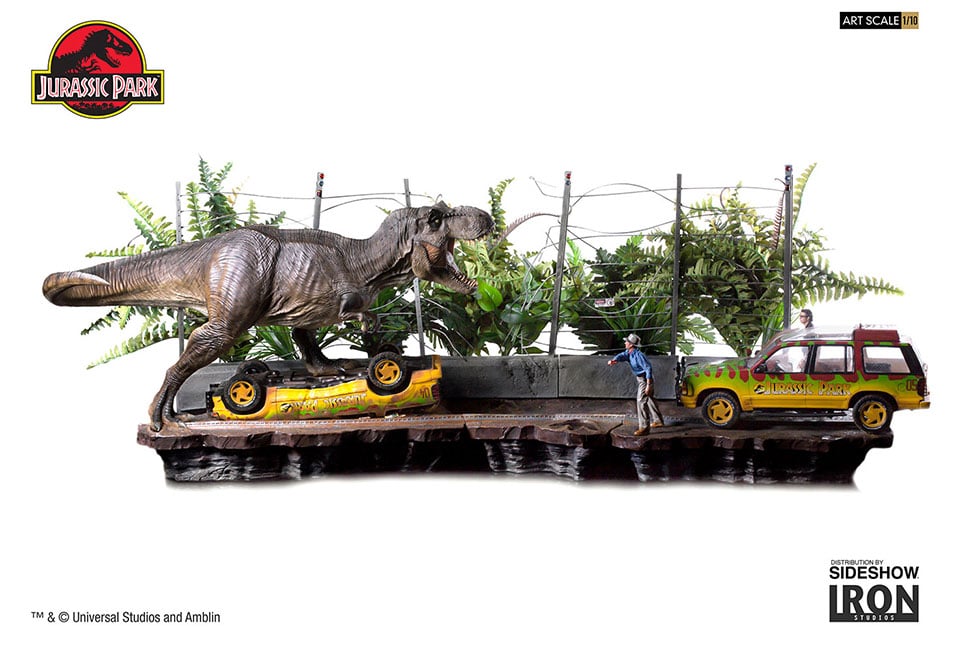 Iron Studios made this highly detailed diorama set that depicts the T-Rex attack scene from the original Jurassic Park. The set is hand-painted and has LED-lit parts. It can be displayed with or without its environmental base. It also comes with a retro art card and a print.