The Awesomer is reader-supported. When you buy through links on our site, we may earn an affiliate commission. Learn more.
iTunes Terms & Conditions Comics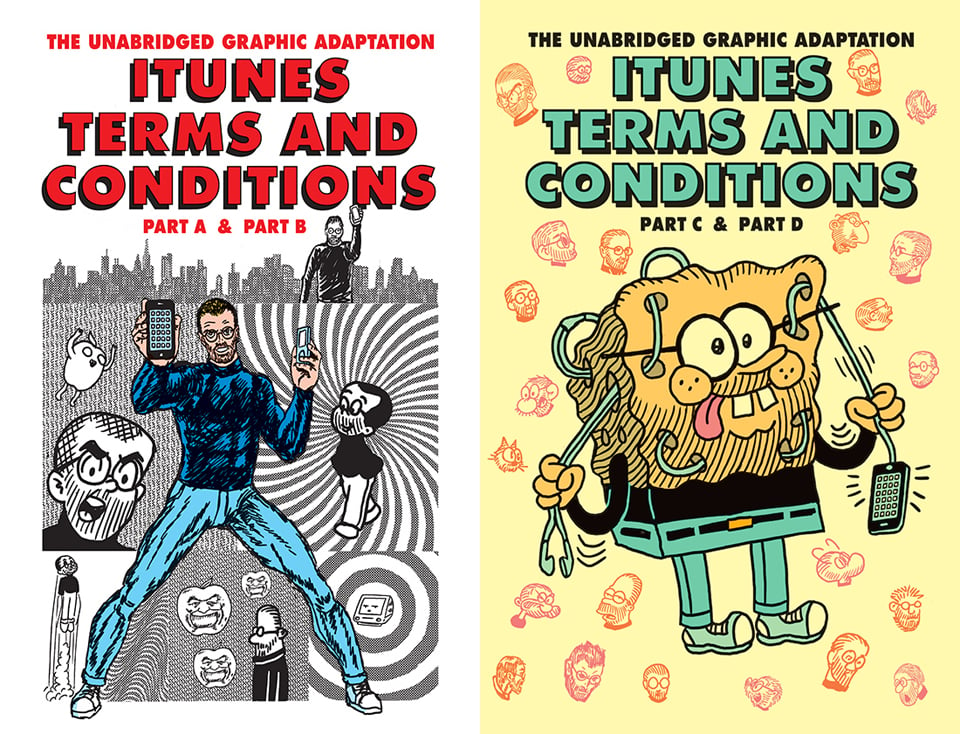 Robert Sikoryak turned the iTunes Terms and Conditions into a two-volume comic starring Steve Jobs. Each page is drawn in the style of an influential comic artist, from Steve Ditko to Allie Brosh. His Craig Thompson facsimile is freakin' perfect.