Insomniac Innovation Tee
The Sheep-A-Sleep seemed like a good idea, but judging from the counter it isn't overly effective; this Insomniac Innovation tee is innovative on its own with glow-in-the-dark ink.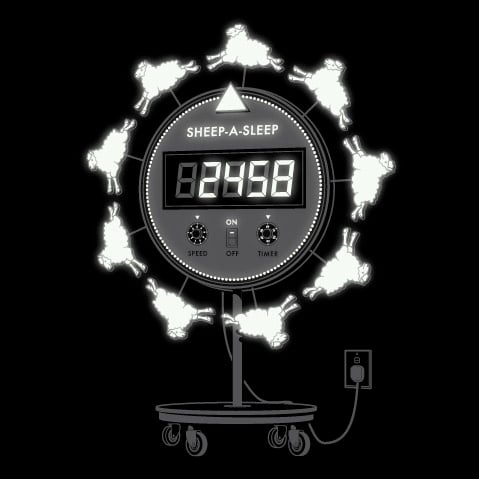 When you buy through links on our site, we may earn an affiliate commission. As an Amazon Associate I earn from qualifying purchases.