The Awesomer is reader-supported. When you buy through links on our site, we may earn an affiliate commission. Learn more.
Infographic: Binge Watching TV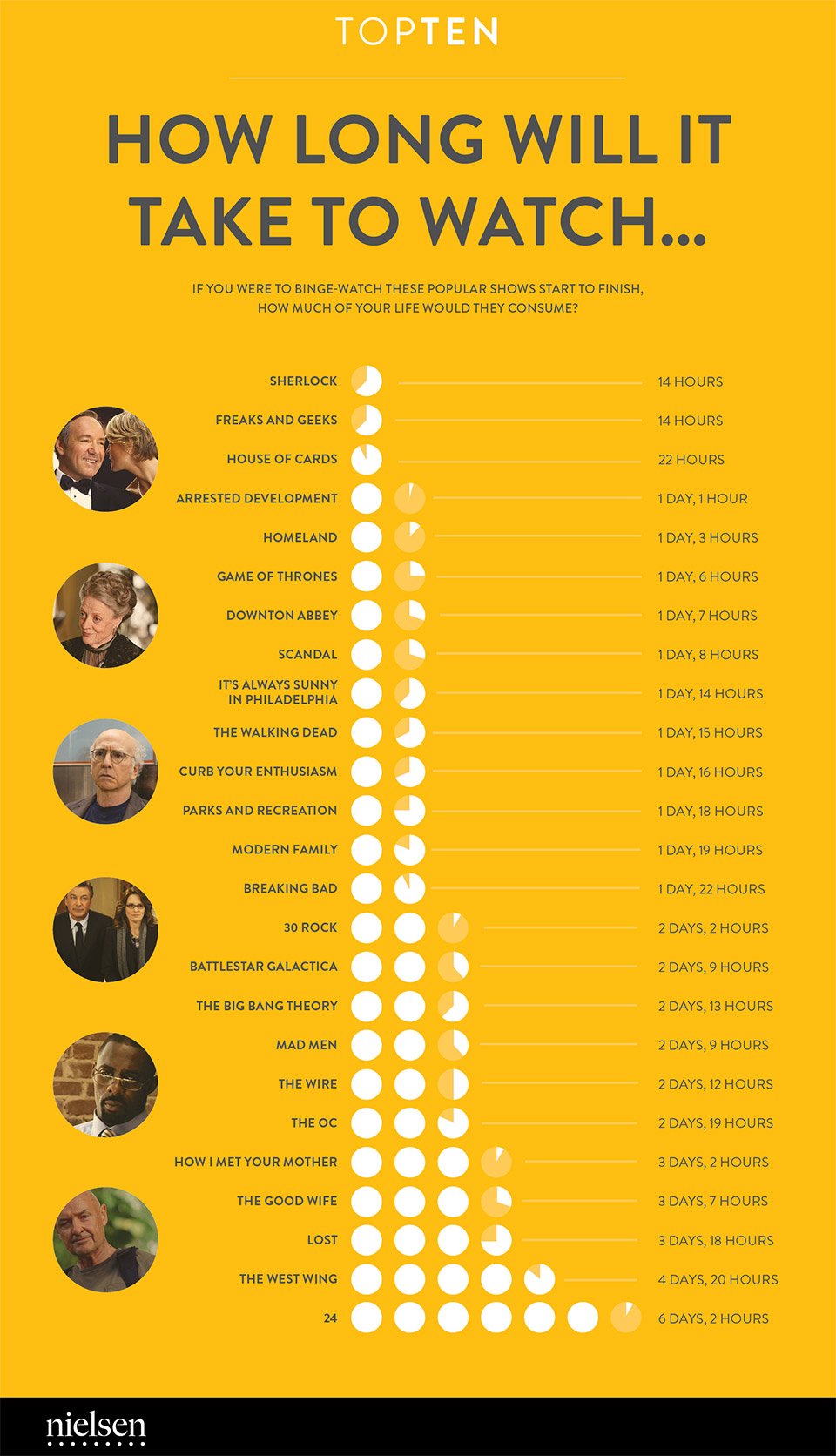 Thinking about watching every episode of a show you've never seen? Nielsen put together this handy chart which helps you plan how many sick days you'll need to take from work to catch up. We're guessing this website came in handy.