Indian Chieftain Elite
indian | motorcycles | April 4, 2017
Indian Motorcycles are as old as the sport itself. First produced in 1901, Indian bikes had some legendary riders including Steve McQueen. After spending a day in the saddle of the brand new Chieftain Elite in not-so-sunny San Diego, we can see why.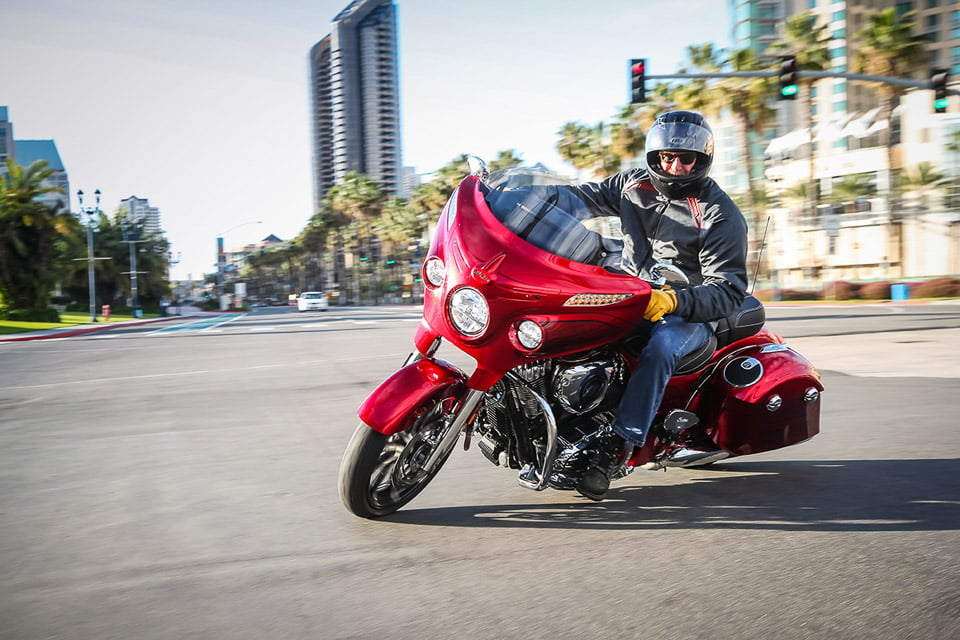 Designed to be the ultimate expression of a bagger motorcycle, the Chieftain Elite is as close as you can come to buying a custom bike, right off the showroom floor.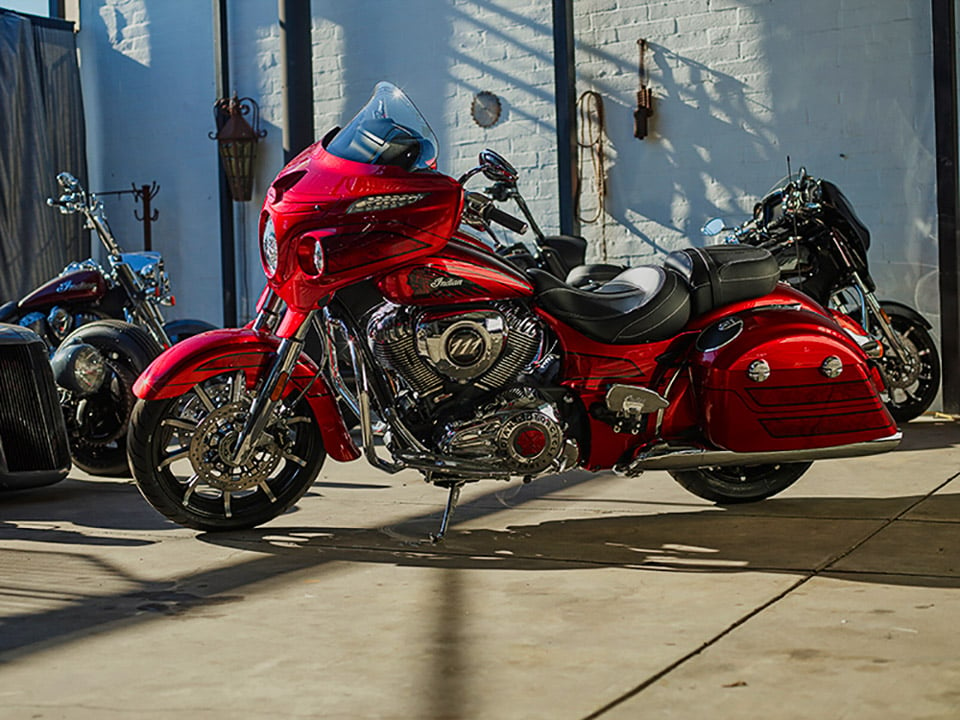 The night before the ride, we were introduced to the bike at a private event at San Diego where Indian execs talked about the insights that led to the creation of this limited edition bike.
Of course, we couldn't ride a bike this special with just any helmet. Master custom paint artist Skratch created one-of-a-kind designs for all the riders.
The day of the ride, we woke to clouds and rain, but that didn't dampen the spirits of the riders in our group.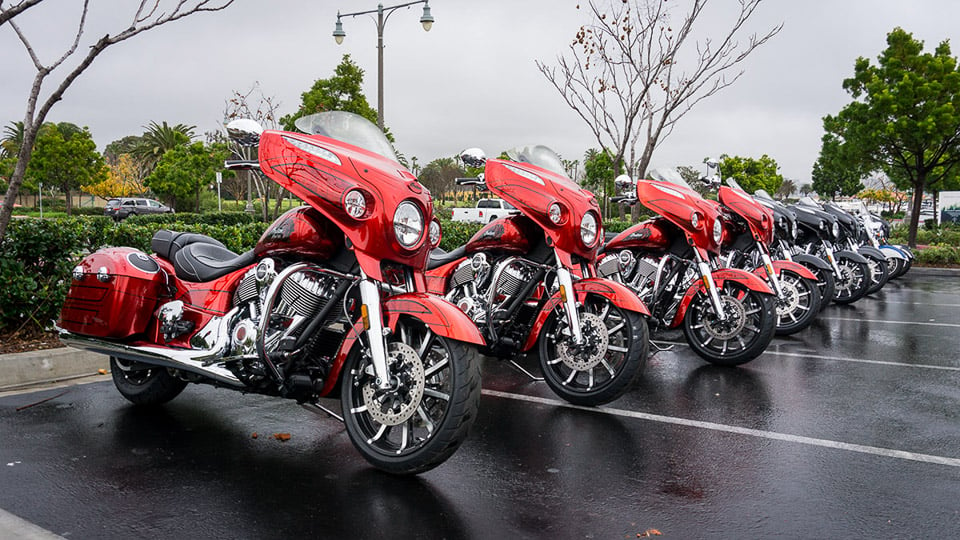 The adjustable windshield and full fairing did a great job of protecting us from mother nature's surprise shower.
At the heart of the Chieftain Elite is Indian's powerful 111 Cubic Inch V-twin. Pumping out 119 lb.-ft. of torque, you can almost feel the pavement ripple under the rear tire as you twist the throttle.
The 7-inch touch screen works even if you're wearing gloves and includes navigation, trip info, radio controls, and diagnostics on the bike. It also provides bluetooth smartphone integration.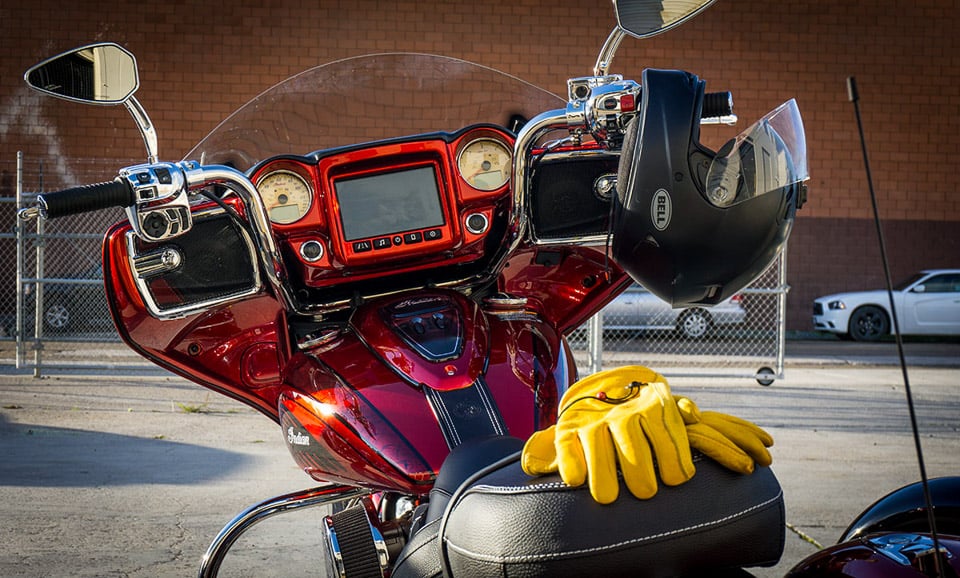 Weighing in at 831 pounds, the Chieftain Elite is an excellent highway cruiser, loping along at around 1800 rpm at 70 miles per hour in 6th gear.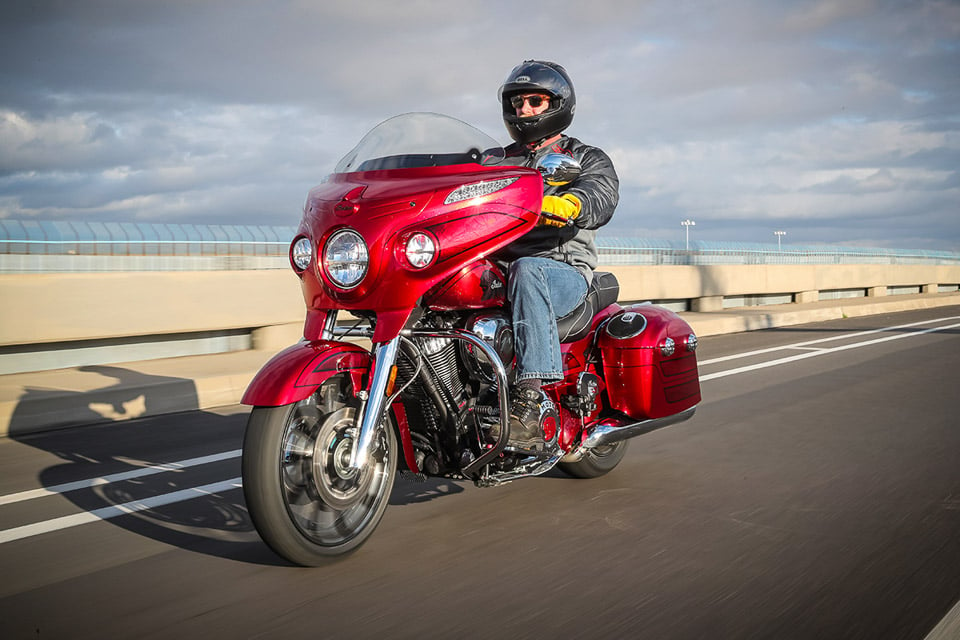 It may be heavy, but the Chieftain Elite is well balanced, making cornering and exercise in confidence.
The 200 Watt, 4-speaker stereo sounds great whether you're tooling around town or eating up the miles at high speeds on the interstate.
The paint is custom applied by hand, so each bike is unique. It takes 10 coats and 25 hours to paint each bike. The result? A gorgeous deep red metal flake with marbled insets. Very cool.
A somewhat controversial design choice is the open front fender, without the iconic indian head ornamentation.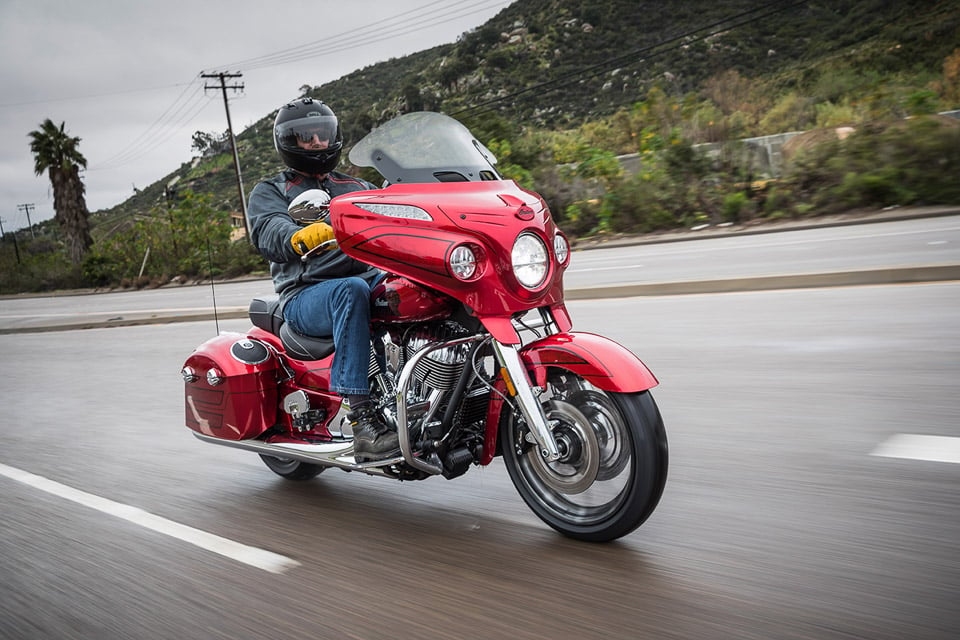 If red isn't your color, the Chieftain Limited offers similar features with a sinister black paint job.
Spacious saddle bags make this a great bike for a cross-country tour. Plenty of room for a few changes of clothes, rain gear, and anything else you want to bring along.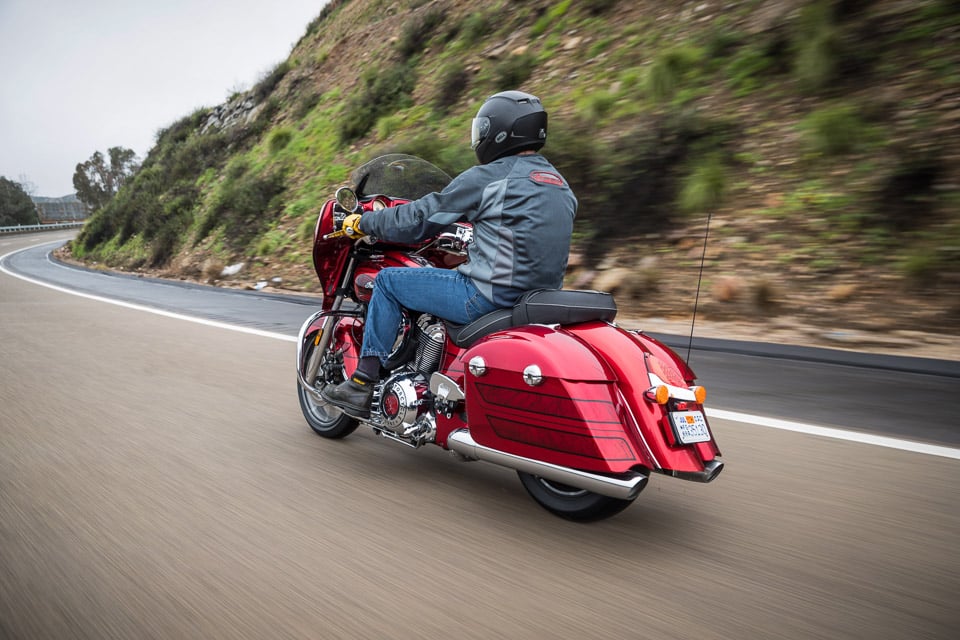 Priced at $31,499, only 350 of these special bikes will be available worldwide, making it as rare as it is beautiful.