The Awesomer is reader-supported. When you buy through links on our site, we may earn an affiliate commission. Learn more.
GrowlerWerks Pressurized Growler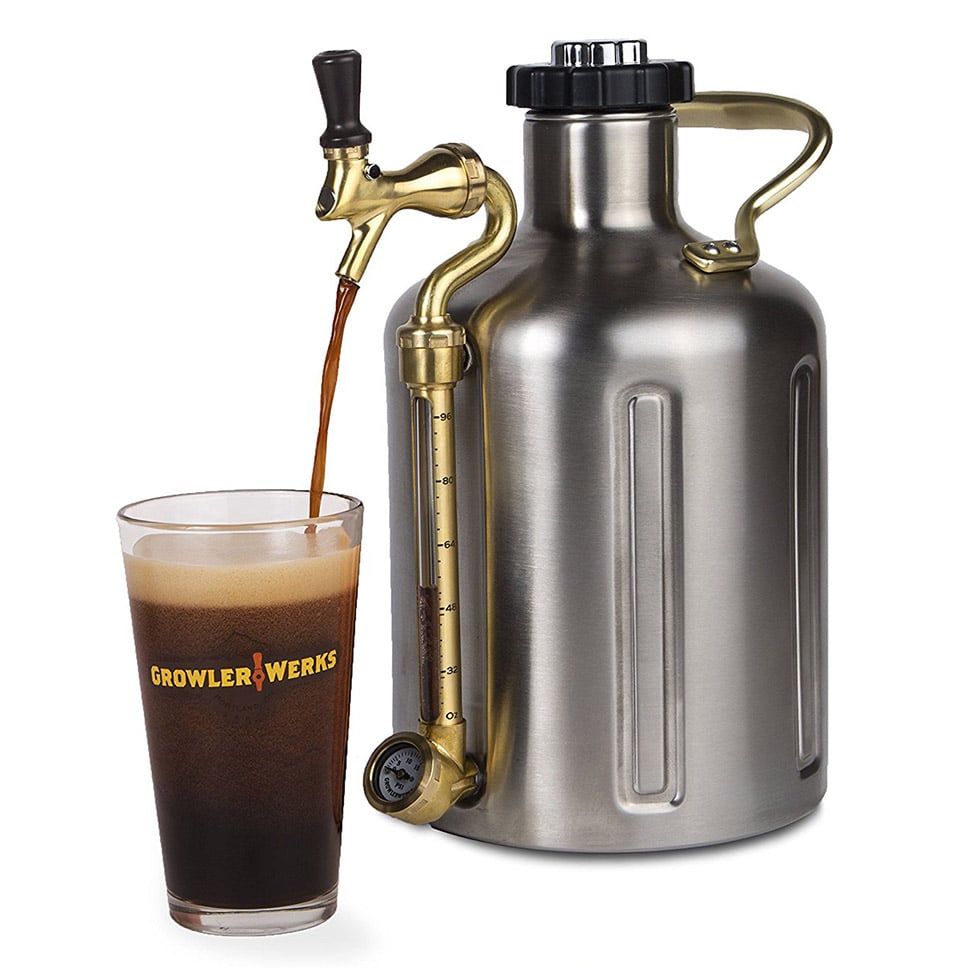 Keep up to 128 oz. of your favorite craft beer fresh and carbonated for up to 2 weeks with GrowlerWerks' uKeg 128. The vacuum-insulated steel container has a built-in tap, a variable pressure regulation cap, and keeps charged with CO2 cartridges. Also available in copper.