The Awesomer is reader-supported. When you buy through links on our site, we may earn an affiliate commission. Learn more.
Fake Black Friday Deals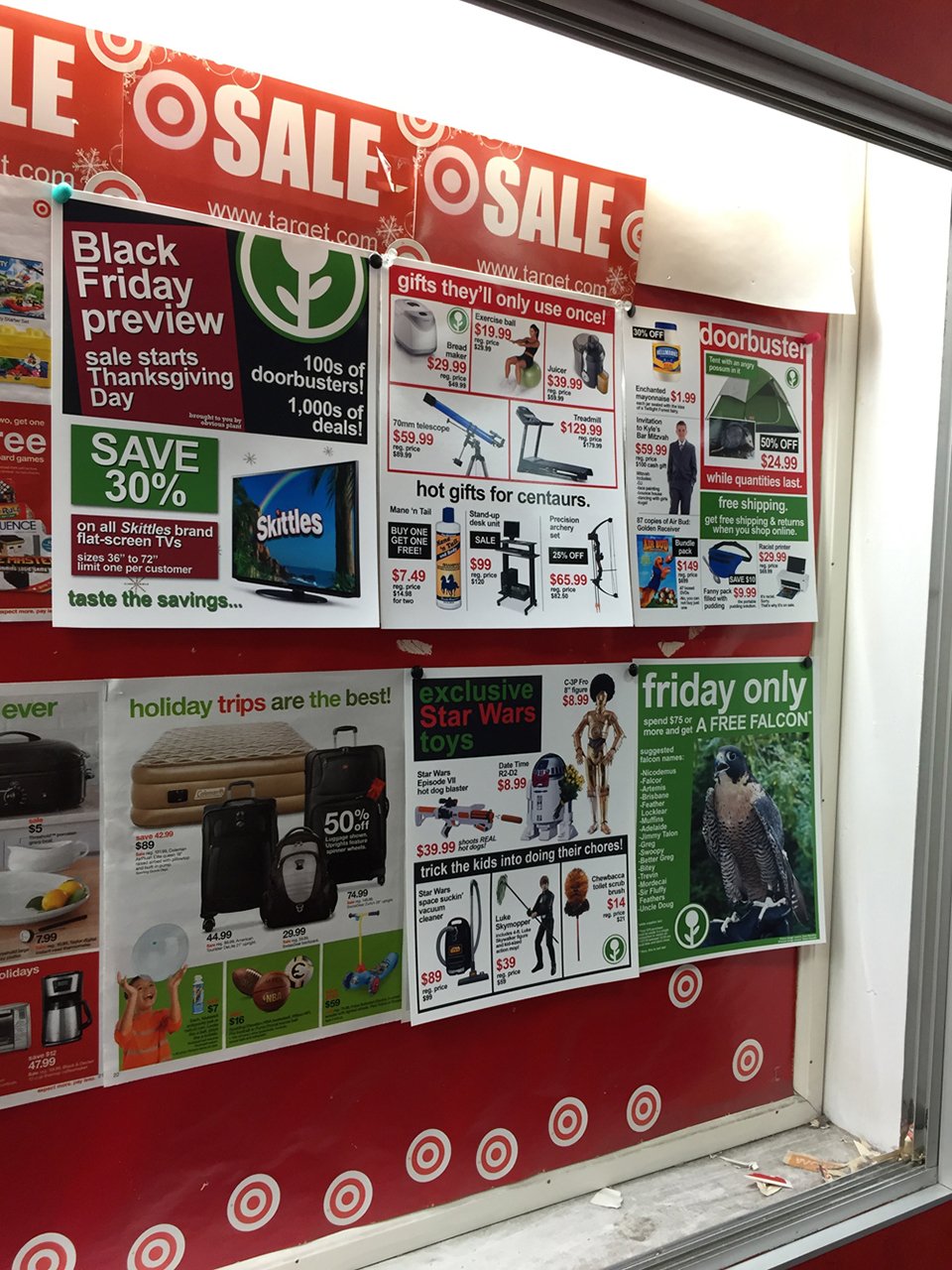 Jeff Wysaski aka Pleated Jeans loves to leave fake signs that look legit from afar. His newest signs for Target shoppers feature Star Wars vacuum cleaners, a falcon giveaway and more.