Exploded 360 T-shirt
An Xbox gave its life for this Exploded 360 t-shirt, which ships 5/4; Dion Briggs tells us that illustrator Garry Booth gutted a working console, sending it to the great green ring in the sky.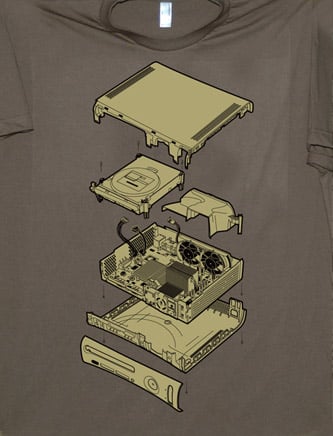 When you buy through links on our site, we may earn an affiliate commission. As an Amazon Associate I earn from qualifying purchases.