Enso Rings x Star Wars
enso | gifts | jewelry | rings | silicone | star wars | May 23, 2023
Words by Vic Arkoff
The "I love you — I know" pliable silicone ring set from Enso Rings woos Star Wars lovers with lines uttered by Princess Leia and Hans Solo in The Empire Strikes Back… engraved in Aurebesh. The metal-free, bendy, and comfy rings come in faux finishes like platinum, black pearl, rose gold, and icy silver.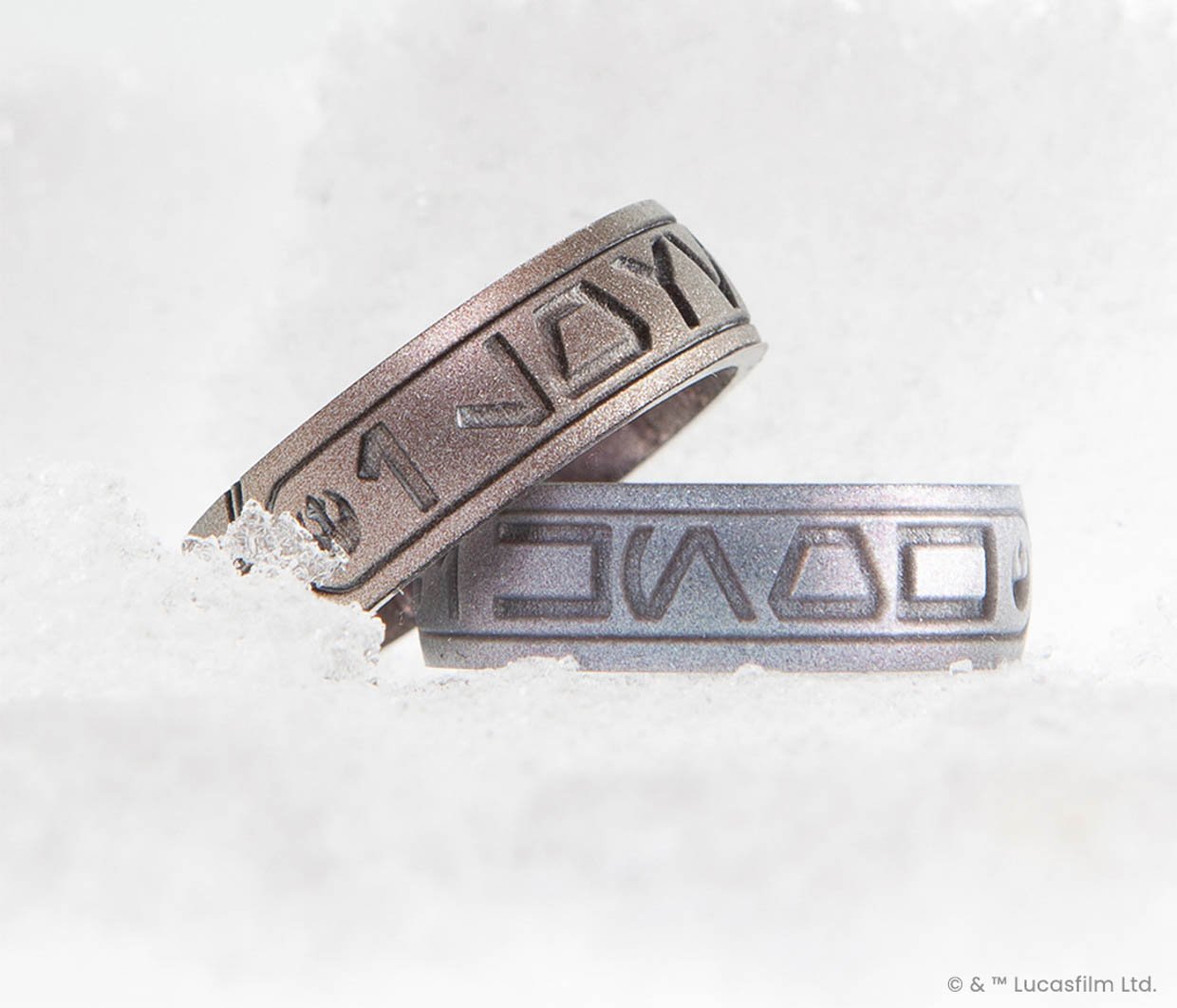 When you buy through links on our site, we may earn an affiliate commission. As an Amazon Associate I earn from qualifying purchases.
There are tons of made-in-the-USA silicone Star Wars ring designs to choose from collections for Empire vs. Rebel, Galactic Core, Obi-Wan Kenobi, Lightsabers, and the Book of Boba Fett. Enso makes official silicone jewelry featuring single rings and boxed sets from Lord of the Rings, Harry Potter, Disney and more.