End of the Beginning
This End of the Beginning t-shirt pays tribute to a simpler, classier time when movies finished with "The End"; either that, or it's like something a nutjob would scream on a street corner.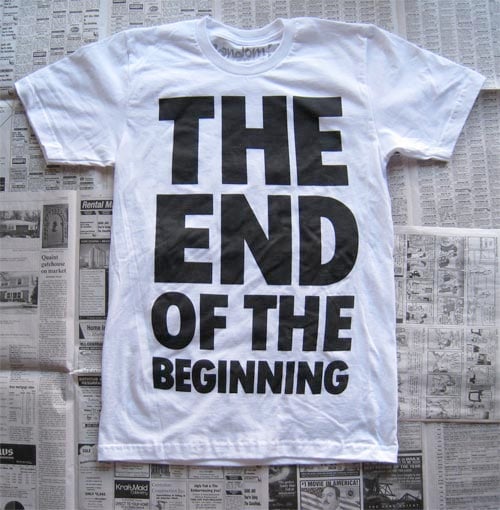 When you buy through links on our site, we may earn an affiliate commission. As an Amazon Associate I earn from qualifying purchases.