Dunhill Mechanical Belt
If this Alfred Dunhill Mechanical Belt's 108 movable parts sound watch-like, it's because it was created by Swiss horologists; the belt allows for ultra-precise adjustments of 35mm.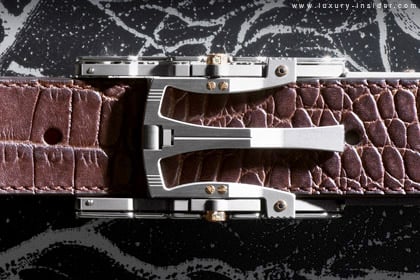 When you buy through links on our site, we may earn an affiliate commission. As an Amazon Associate I earn from qualifying purchases.