The Awesomer is reader-supported. When you buy through links on our site, we may earn an affiliate commission. Learn more.
Ducky & Balloon Dog Anatomy Toys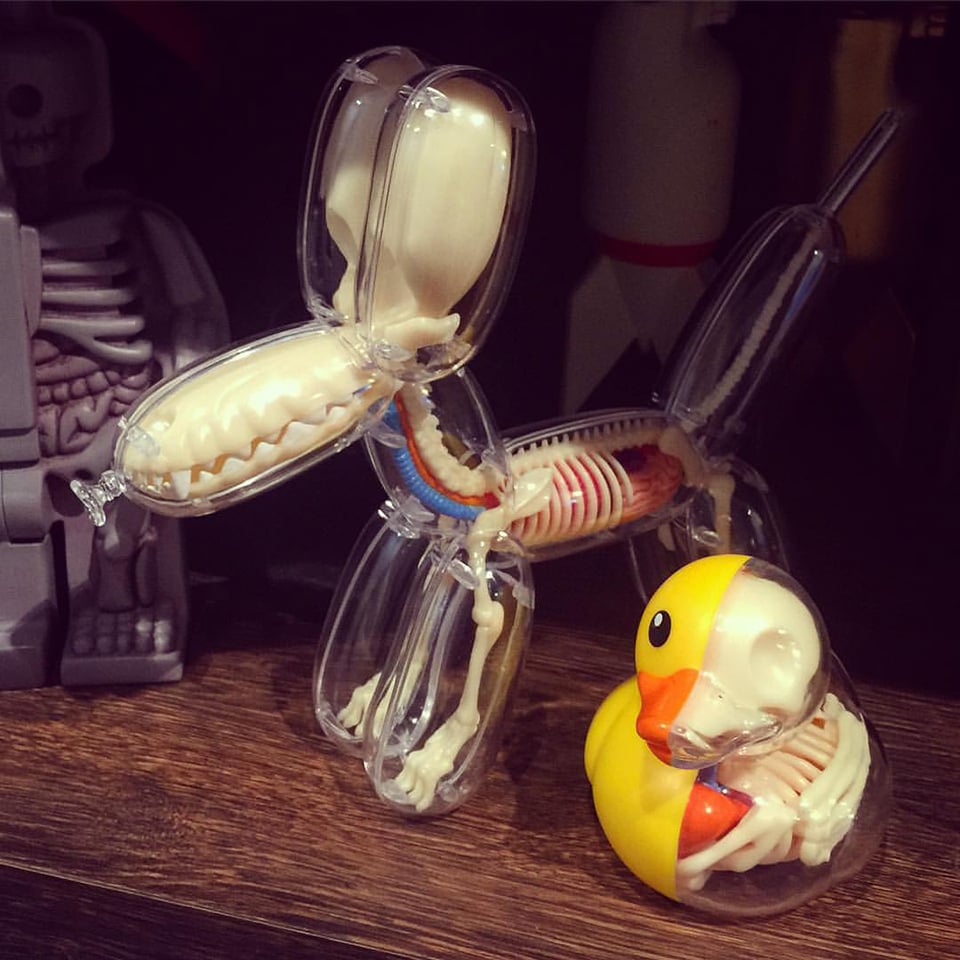 Pop artist Jason Freeny adds to his humorous line of anatomical toys. The 4″ Bathing Ducky has half of its bones and organs, which you can detach to play with. The 8″ Balloon Dog on the other hand has its whole skeleton and organs, all of which are also detachable.