Damaged Screw Extraction Kit
Have you ever gotten yourself into a situation where you stripped a screw head and can't remove it? This set of double-headed extractor bits drills into the center of damaged screws then digs into the metal so you can reverse it out of its hole. Includes five different sizes, and works with all kinds of power drills.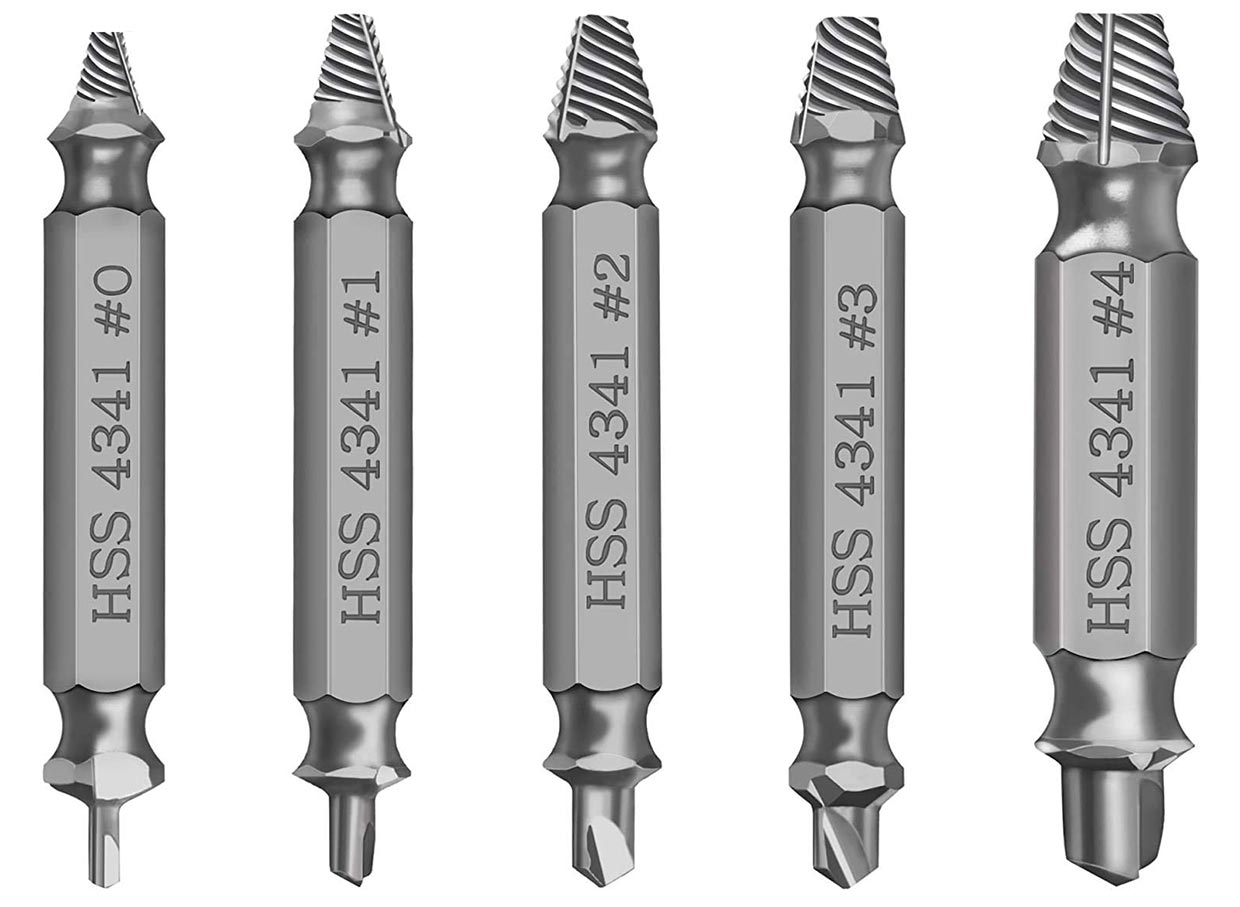 When you buy through links on our site, we may earn an affiliate commission. As an Amazon Associate I earn from qualifying purchases.