D20!
aluminum | d&d | dice | metal | rpgs | March 24, 2018
Pacific Puzzle Works presents an incredibly cool and unusual take on the classic 20-sided role-playing die. This 2″ diameter icosahedron-in-a-icosahedron is milled from a solid hunk of 6061-T6 aluminum using a Matsuura MX-330 5-axis milling machine.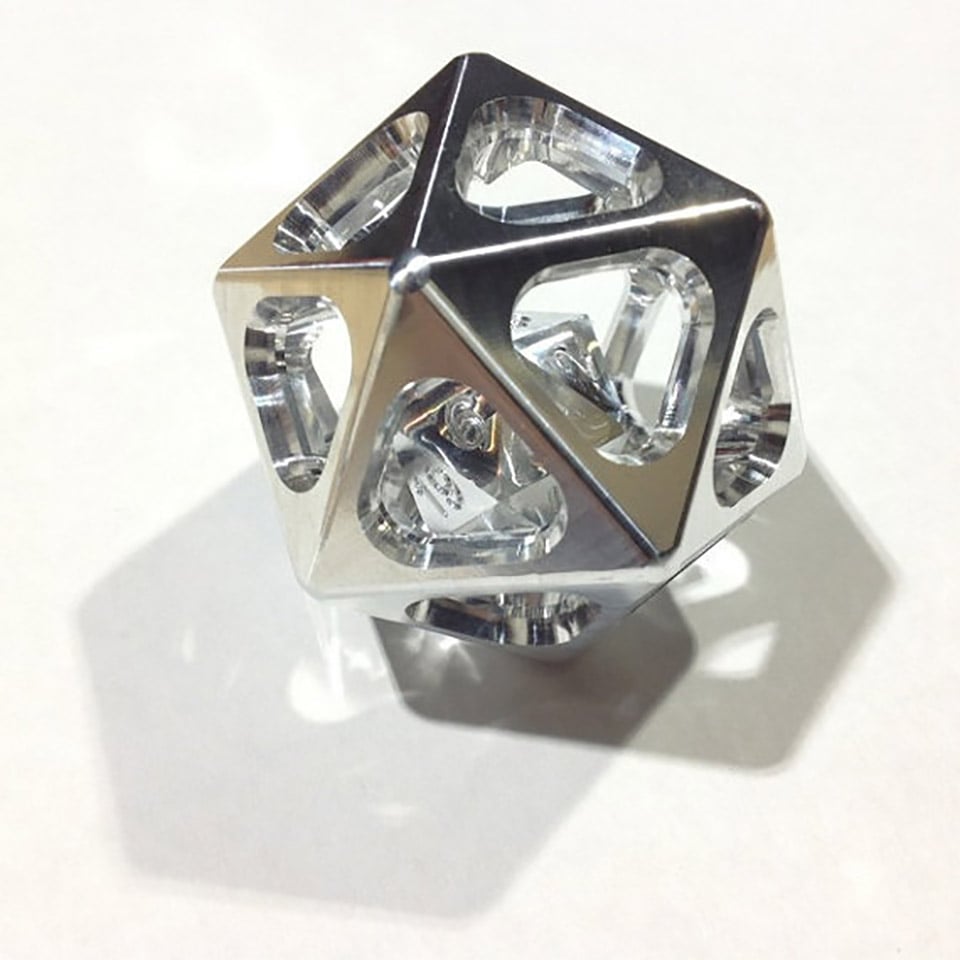 The Awesomer is reader-supported. When you buy through links on our site, we may earn an affiliate commission. As an Amazon Associate I earn from qualifying purchases. Learn more.