The Awesomer is reader-supported. When you buy through links on our site, we may earn an affiliate commission. Learn more.
D-Cache Storage Container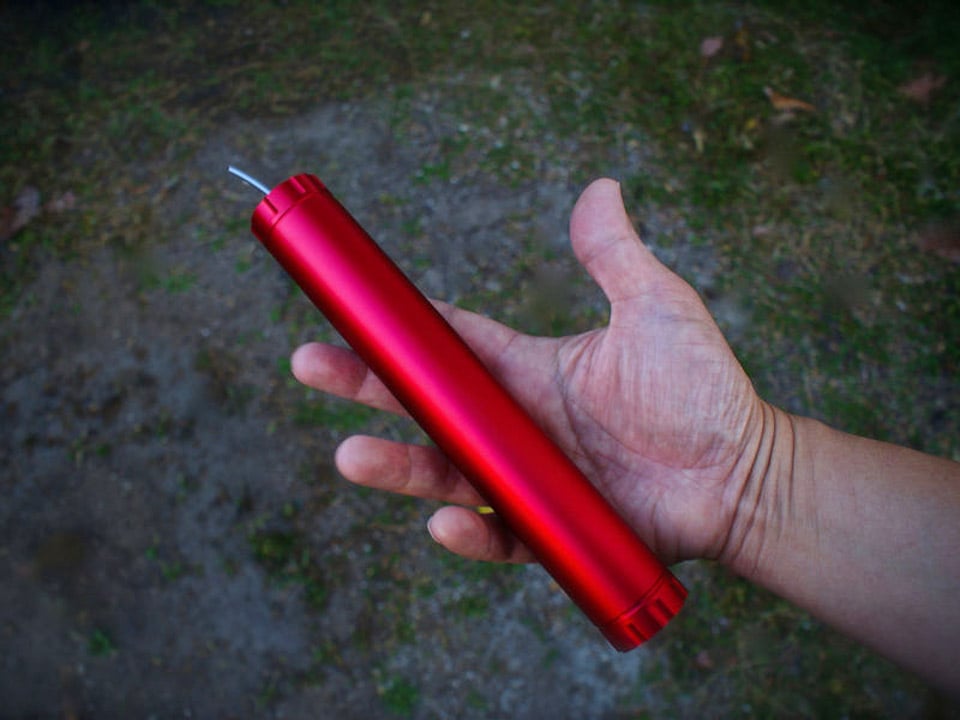 TEC Accessories' watertight aluminum storage capsule isn't quite TSA-friendly, but as long as nobody thinks it's an actual stick of TNT, we think it's dynamite, since it looks cool and holds more than most. Optional bottom caps include a compass, glow light, a tripod thread, and a glass breaker.