The Awesomer is reader-supported. When you buy through links on our site, we may earn an affiliate commission. Learn more.
Copycat Art Scratcher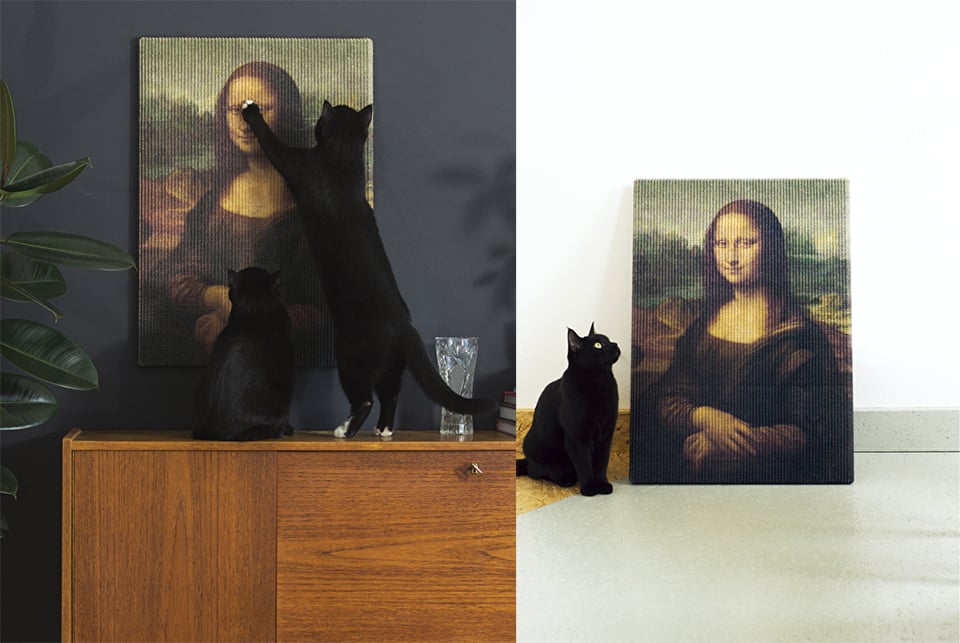 Seeing his cats tear up one of his embroidered paintings inspired designer Erik Stehmann to come up with a cat scratcher printed with classic paintings. The first design features the Mona Lisa, with more on the way. At $190, it's a pricey target for your cat's claws though.