CleverMade Collapsible Crates
CleverMade's lightweight plastic crates make it easy to store and carry loose items, but then get out of the way when they're not in use. They have built-in handles, and their removable lid secures to the bottom of the crate. Available in a variety of sizes, with either solid or open sides. Sold three to a pack.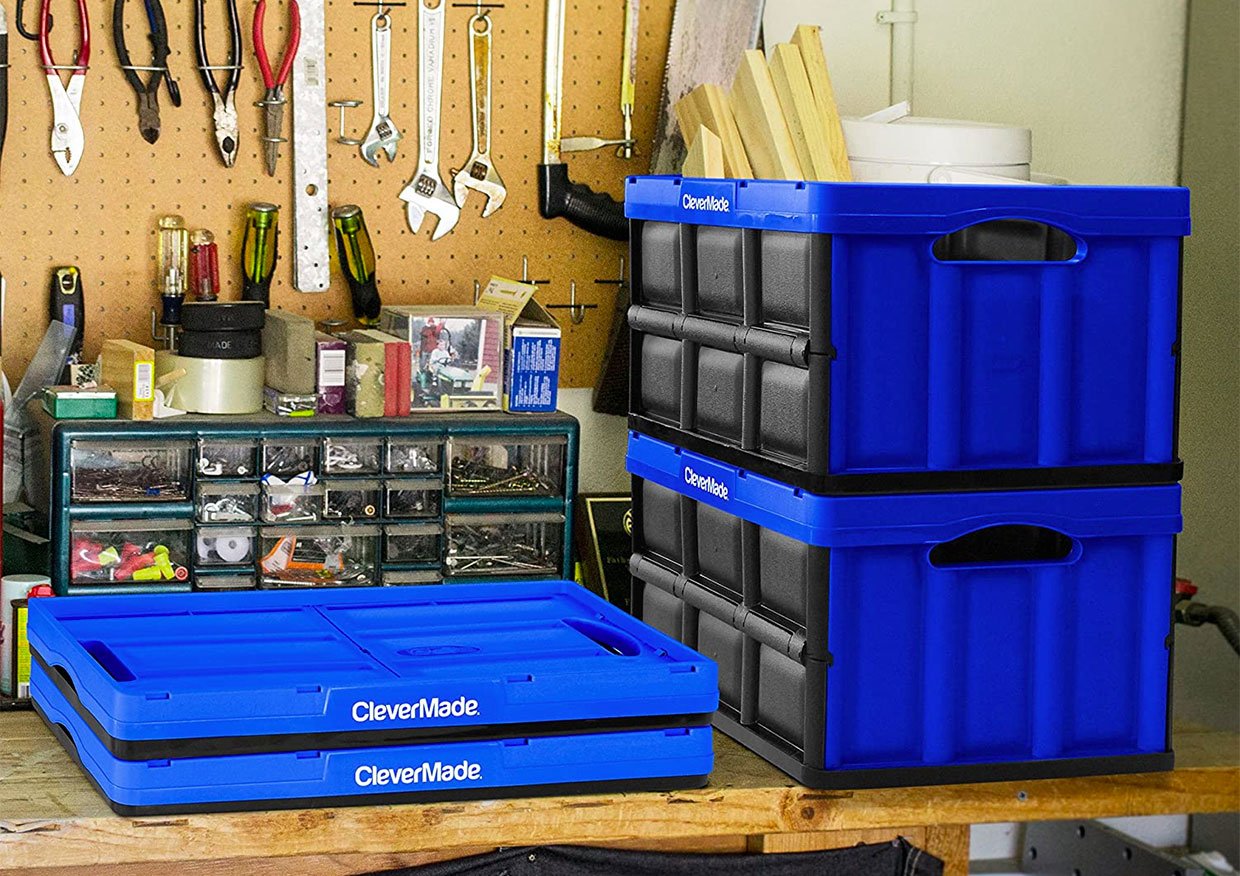 When you buy through links on our site, we may earn an affiliate commission. As an Amazon Associate I earn from qualifying purchases.