The Awesomer is reader-supported. When you buy through links on our site, we may earn an affiliate commission. Learn more.
Case Mod: District 9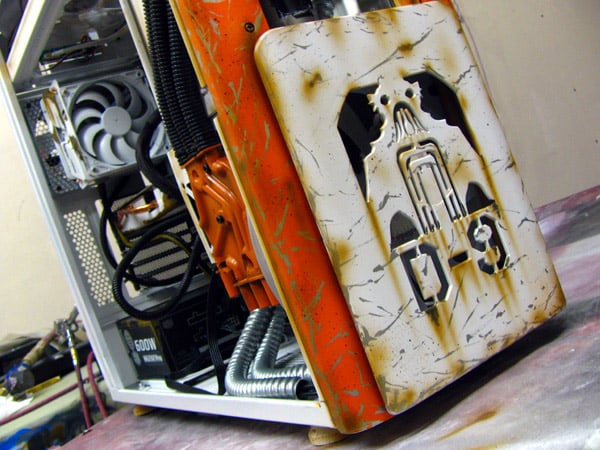 Bill Owen's District 9 case mod is Wikus-worthy: hand-weathered and distressed with rust surfacing and bullet holes, it includes the Prawn-DNA canister, alien lettering, and MNU logo.