The Awesomer is reader-supported. When you buy through links on our site, we may earn an affiliate commission. Learn more.
Carhartt x Vestax Turntable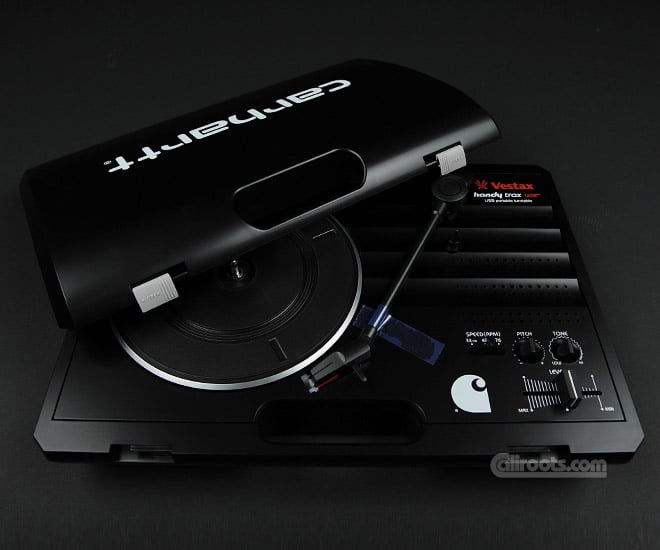 Workwear maker Carhartt teams up with Vestax for a special edition Handy Trax; the portable turntable includes a dynamic balanced tone arm, built-in speaker, and tough plastic casing.