Can-Am Spyder Roadster
Can-Am's Spyder Roadster is a road-approved three-wheeled motorcycle. It's available in the US and Canada through numerous dealers, and sports a 106 hp, 990cc V-twin engine.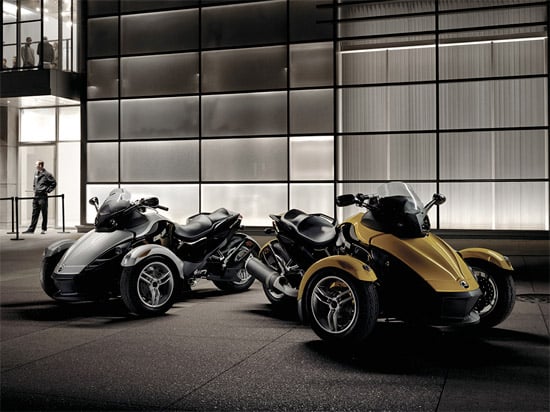 When you buy through links on our site, we may earn an affiliate commission. As an Amazon Associate I earn from qualifying purchases.