The Awesomer is reader-supported. When you buy through links on our site, we may earn an affiliate commission. Learn more.
Brillian Ideas I Had While Stoned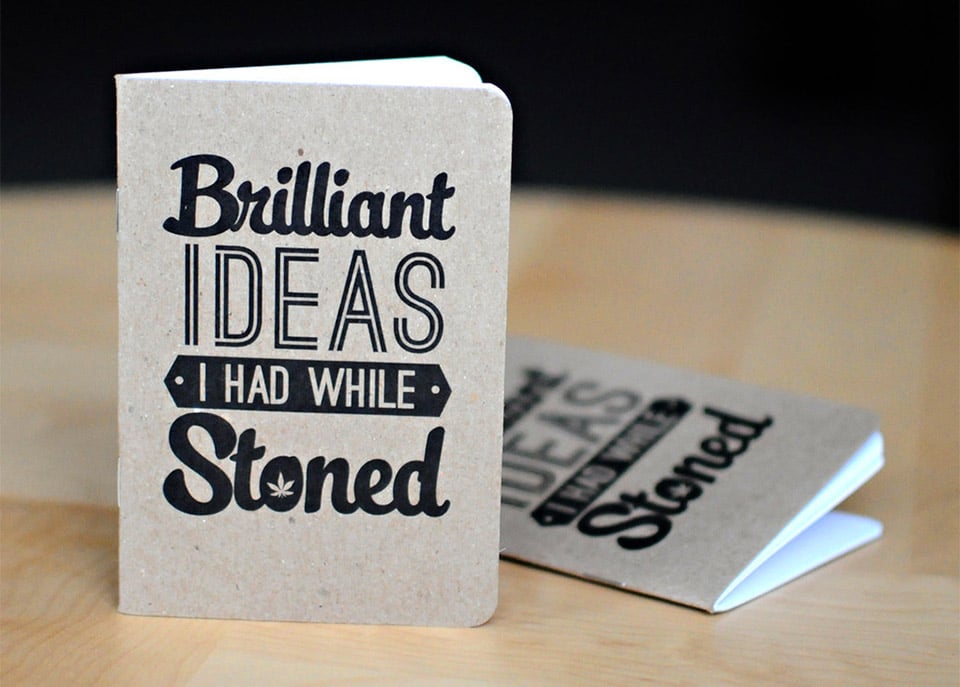 While some of us get our inspiration while in the shower, in bed, or even on the toilet, some of the best ideas come when your mind is unfettered by reality. These notebooks are for those times. A classic from The Awesomer Shop.