Bote AeroRondak Chair
adirondack | bote | chairs | inflatable | June 29, 2022
Words by Vic Arkoff
Drug store beach chairs don't cut it when you can opt for a portable chair that's this comfy and easy to pack. Similar to Bote's Aero chair, the AeroRondak is an inflatable Adirondack-style chair (with tables in the armrests!) It can be carried like a backpack and inflates in minutes for camping, tailgating, boating, and lazing at the shore.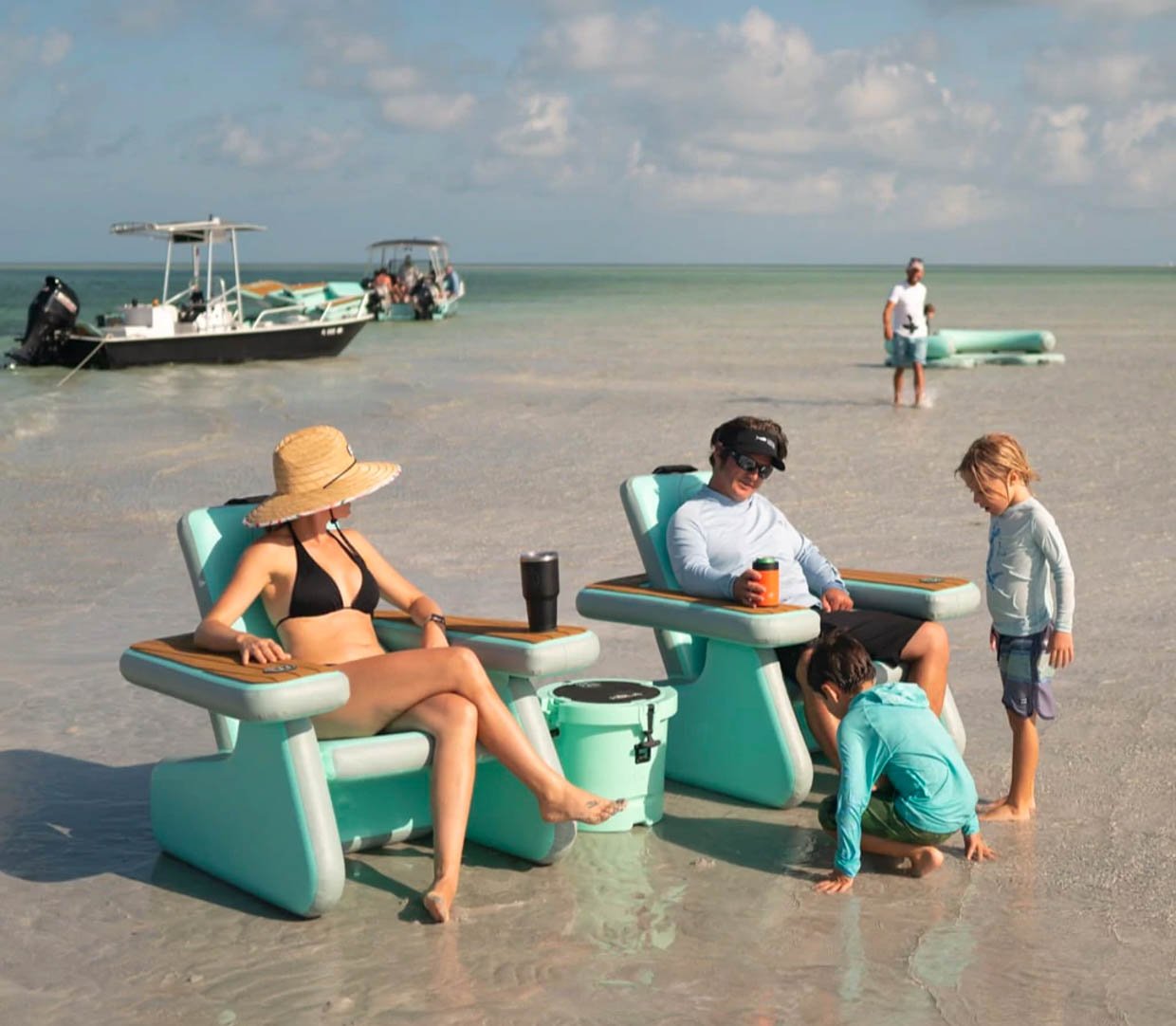 When you buy through links on our site, we may earn an affiliate commission. As an Amazon Associate I earn from qualifying purchases.
The durable inflatable comes with essentials like a carry sling and Nano Pump, and its grab handle makes it as easy to move as the cushy chair is to sit in. BVA foam-covered armrests are heat sealed to shed water and contain magnets to hold Bote Magnepod accessories in place.