The Awesomer is reader-supported. When you buy through links on our site, we may earn an affiliate commission. Learn more.
Bomb Pops & Freedom Shirt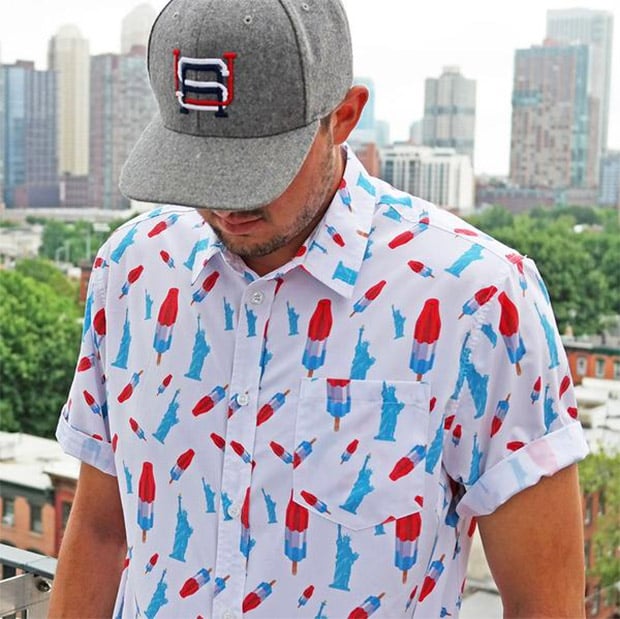 RSVLTS presents a vibrant celebration of America with this red, white, and blue short sleeve button-down shirt, featuring images of the Statue of Liberty those deliciously patriotic frozen treats that turn your tongue purple.