BMW Motorrad Vision AMBY Concept
bmw | concepts | motorcycles | September 7, 2021
Words by Vic Arkoff
BMW Motorrad predicts that the future of urban mobility sits between e-bikes and motorbikes. The Vision AMBY is a concept vehicle debuting at IAA Mobility 2021 in Munich. AMBY stands for "adaptive mobility," an electric two-wheeler with three speed levels set automatically by geofencing tech for different road types.
The slender AMBY defies existing categories. Visually akin to a bicycle, it's a motorbike at heart, tipping its hat to the BMW Enduro motorbike. With chunky treads on both the 26-inch front wheel (which has a thinner tire) and the 24-inch rear wheel (with a rounded tire), the asymmetrical AMBY can theoretically go anywhere.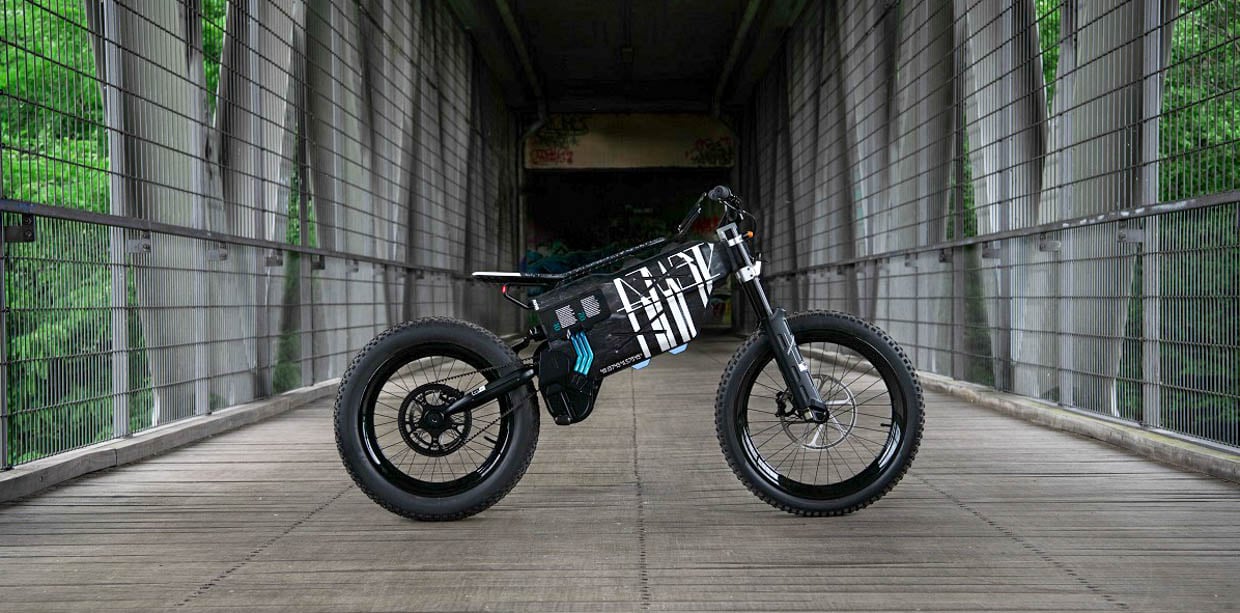 Drive modes are controlled by a smartphone app which acts as a key, theft deterrent, and display when attached to the magnetic holder in the rider's lower field of vision.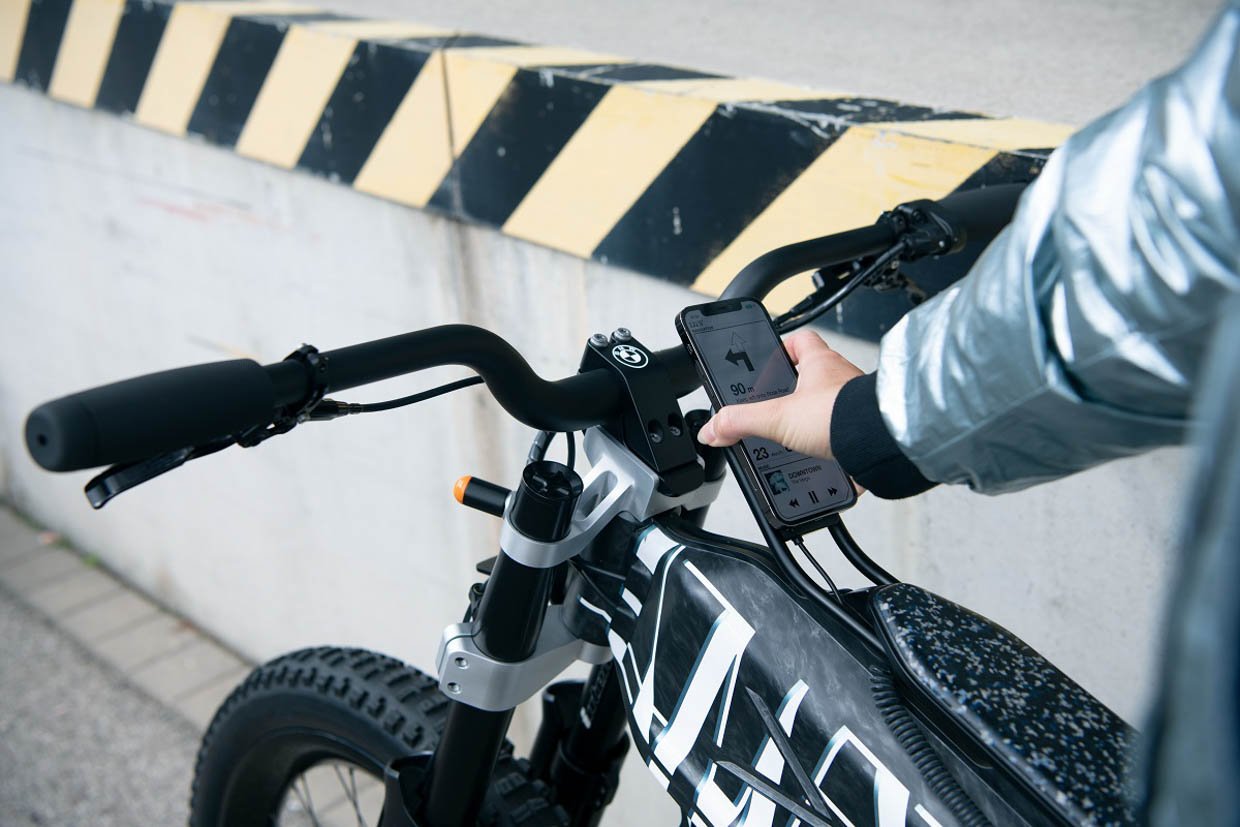 The large bicycle fork on the front wheel features protectors and gives the entire front section a powerful look. A small headlight with the U-shaped BMW Motorrad light signature references the roots of the concept, as does the double LED element of the tail light.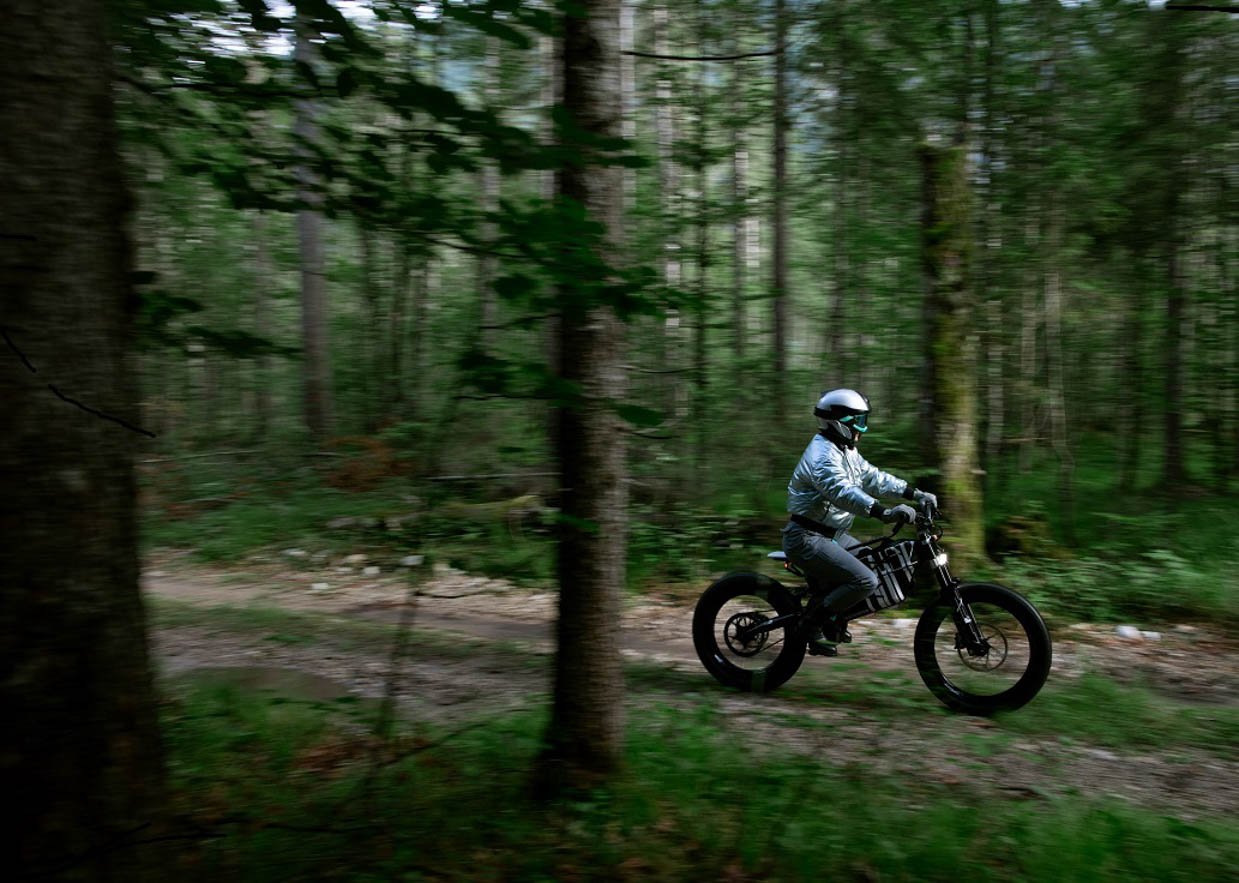 As there is currently no legal category for a vehicle with a modular speed concept, the idea behind the AMBY is to prompt legislation that will enable this kind of set-up. Weighing just 65 kg (143 lb), the AMBY would be significantly lighter than other motorbikes.