Bellagio Indian Summer Display
las vegas | travel | October 5, 2019
Words by Vic Arkoff
Ape gods, and tigers and talking trees, oh my! Even by Vegas standards, this is a little extreme. Bellagio Resort & Casino changes its intricate Conservatory & Botanical Garden displays seasonally, but for Autumn 2019, they've fallen for a "Indian Summer" fever-dream fantasy celebrating the colorful world of India.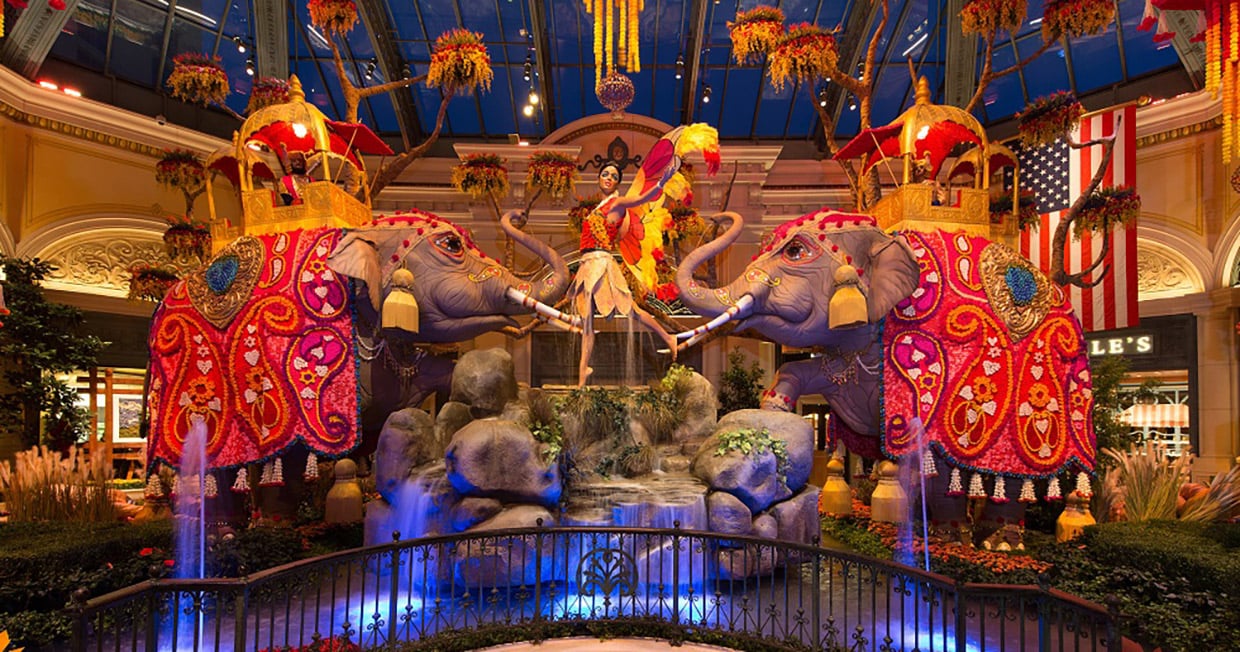 The experience is a bit like walking through Lewis Carroll's Wonderland made of Rose Bowl Parade floats. Gawkers enter through gilded, flaming arches leading to a "mandap" structure festooned with thousands of carnations for an Indian wedding. Colossal pumpkins and fountains lead the way to the heart of the display where two 14-foot Asian elephants blink their eyes, wiggle their tails, and spout water from their trunks. Each one wears a blanket made from 20,000 pink and purple roses.
It's a hallucinatory riot of color created from more than 45,000 flowers. A giant fairy dances in front of a waterfall while part-human Hanuman monkey gods tend to the harvest. Two 25-foot Bengal tigers are pretty enough to eat; conveniently, they're made from yellow lentils, cargo rice and caraway seeds. Three floral sculptures are made from a total of 7,700 roses. Huge umbrella-like floral chandeliers are suspended overhead.
In the South Garden, animated peacocks fluff their flowery feathers, foxes ride a magic carpet, and a 28-foot enchanted tree speaks. Think we heard it say "Get out…" but that could've just been the hangover and Benadryl talking.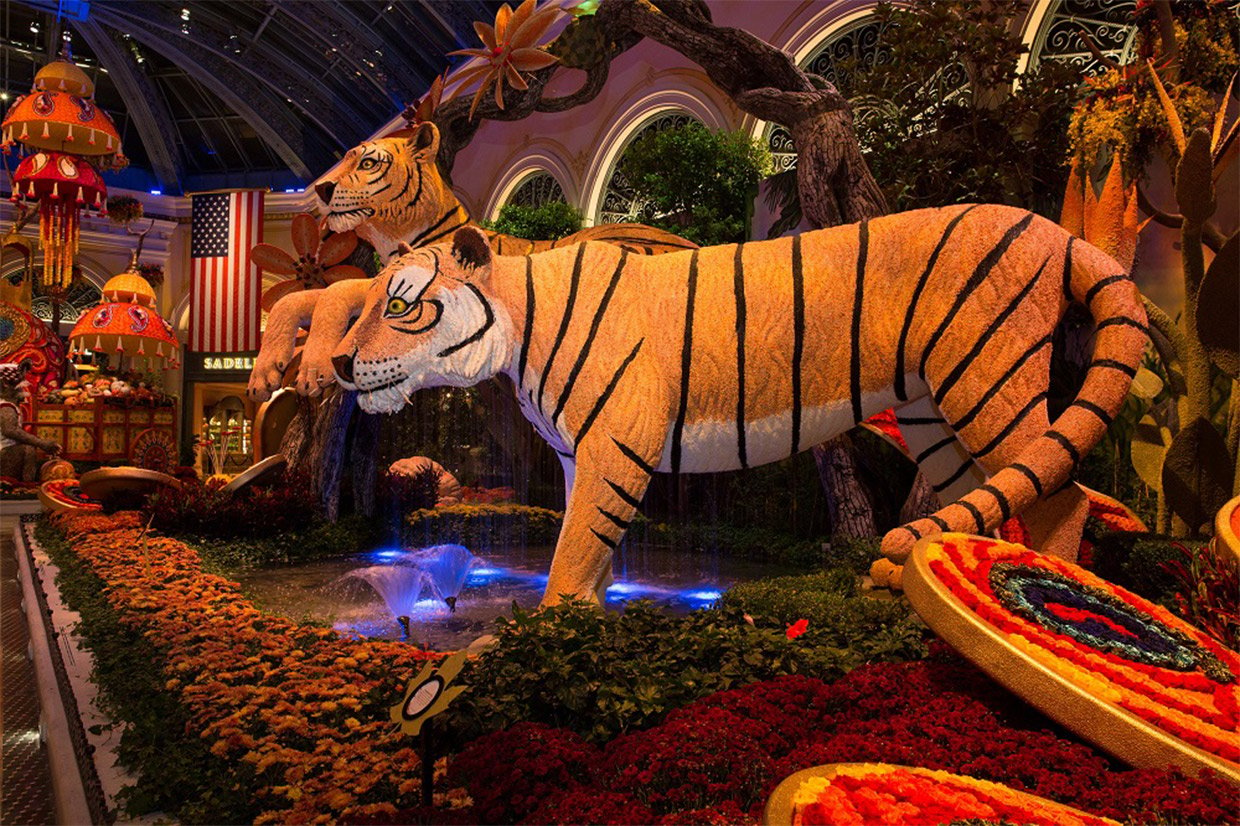 The Conservatory & Botanical Gardens is free, and is open 24 hours a day, seven days a week. Check out Bellagio's live EarthCam feed here.