Beardbrand Beard Combs
Keep your beard under control with Beardbrand's colorful patterned combs. They're made from durable cellulose acetate and are designed to minimize snags. They offer two different spacings for different hair types and work great on straight, curly, or wavy beards. Available in large (6.88″) and pocket (4.31″) sizes.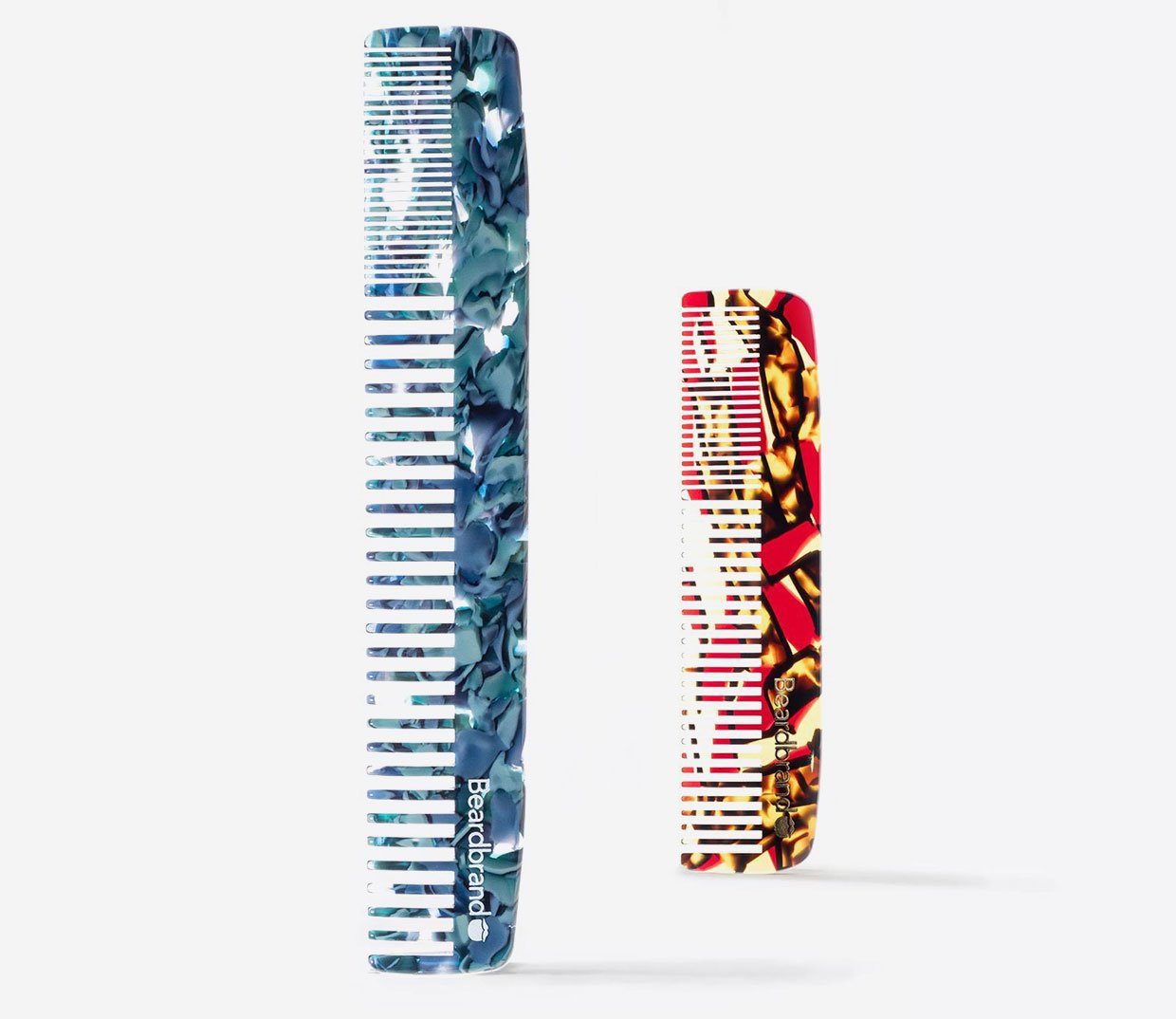 When you buy through links on our site, we may earn an affiliate commission. As an Amazon Associate I earn from qualifying purchases.