The Awesomer is reader-supported. When you buy through links on our site, we may earn an affiliate commission. Learn more.
Autocomplete: The Book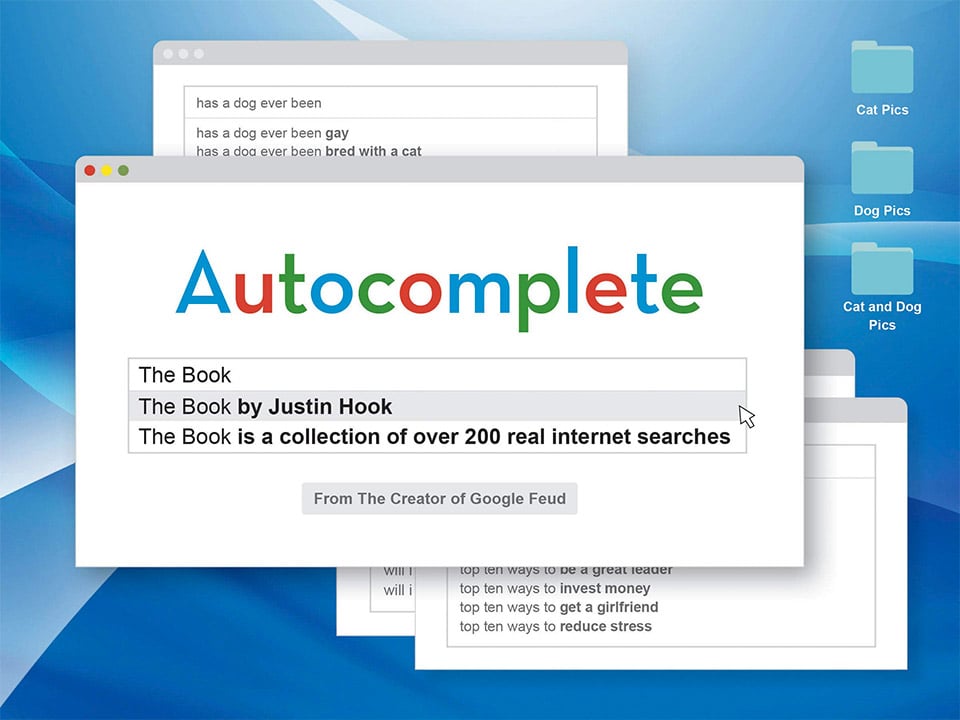 "From what age can babies… fight to the death?" Justin Hook gathered a collection of more than 200 of the most amusing search engine autocomplete suggestions he could find. While you wait for the book to arrive this May, try a round or two of his Google Feud.