Army Man Bottle Opener
Drop and give me a 40oz.! Grunt that in your best R. Lee Ermey voice as you pop open a brew with this die-cast metal army figure bottle opener. What kind of beer are you drinking? Aaarmy beer, sir!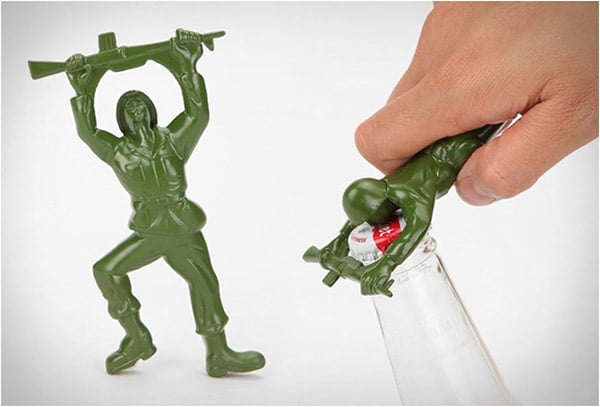 When you buy through links on our site, we may earn an affiliate commission. As an Amazon Associate I earn from qualifying purchases.