AlpsWolf Multifunction Flashlight
This barbell-shaped flashlight incorporates lights on both of its two ends, with a parabolic reflector one side and an array of COB LEDs on the other. It offers multiple brightness levels up to 1200 lumens, a strobe mode, and a red/blue emergency flasher. Its 10000 mAh battery pack offers up to 20 hours of runtime on a charge.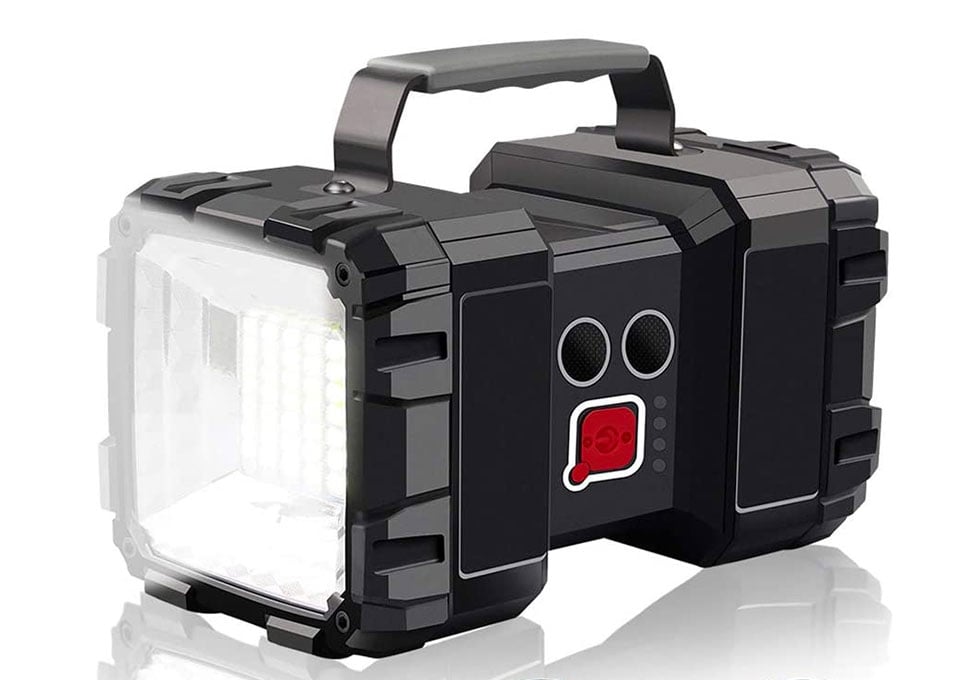 When you buy through links on our site, we may earn an affiliate commission. As an Amazon Associate I earn from qualifying purchases.