AGV Pista MotoGP Helmet
Whether you're a MotoGP champ or a well-heeled weekend biker, AGV protects you to the max with the limited-edition Pista GP RR Futuro MotoGP helmet. Matte, yet sleek AF, its extra density absorbs impact better thanks to a shell and spoiler made of forged carbon. Its Ultravision clear visor protects and offers 190º panoramic vision.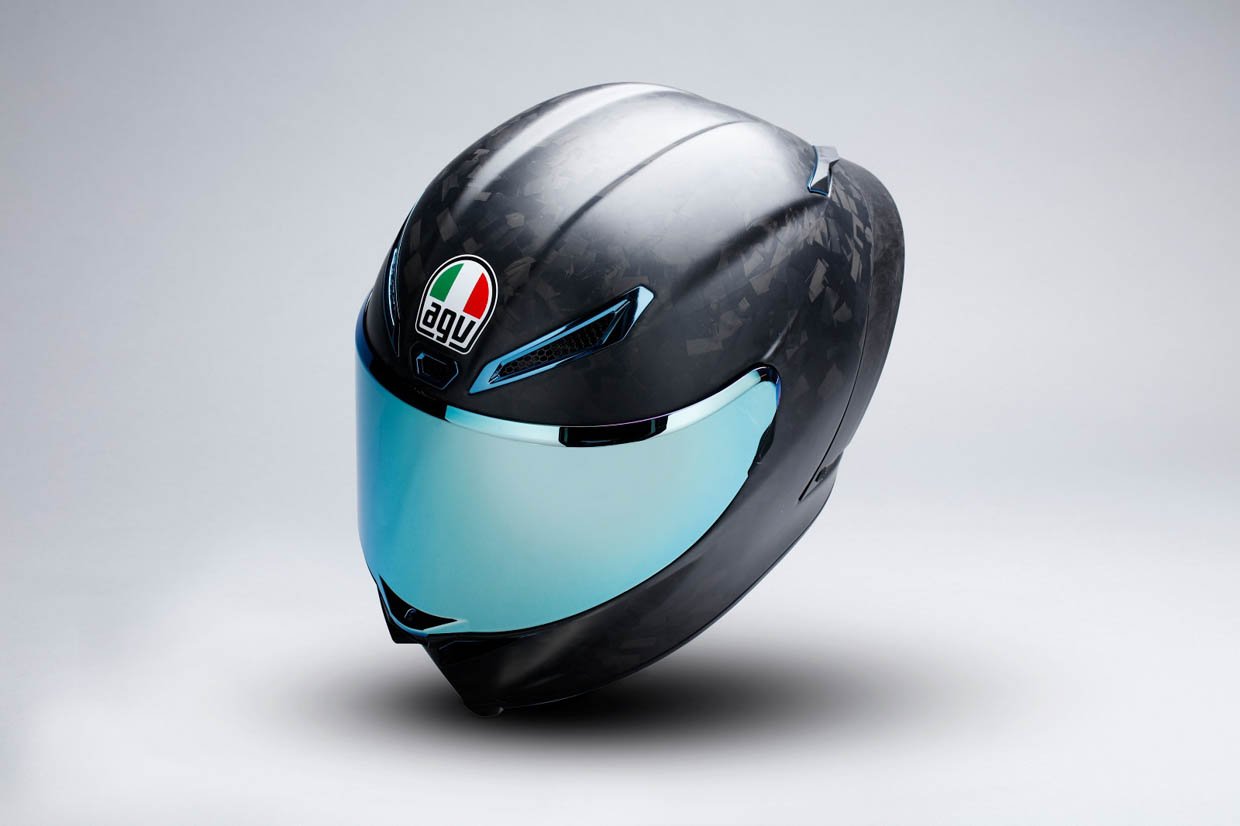 When you buy through links on our site, we may earn an affiliate commission. As an Amazon Associate I earn from qualifying purchases.