The Awesomer is reader-supported. When you buy through links on our site, we may earn an affiliate commission. Learn more.
2014 Honda Gold Wing Valkyrie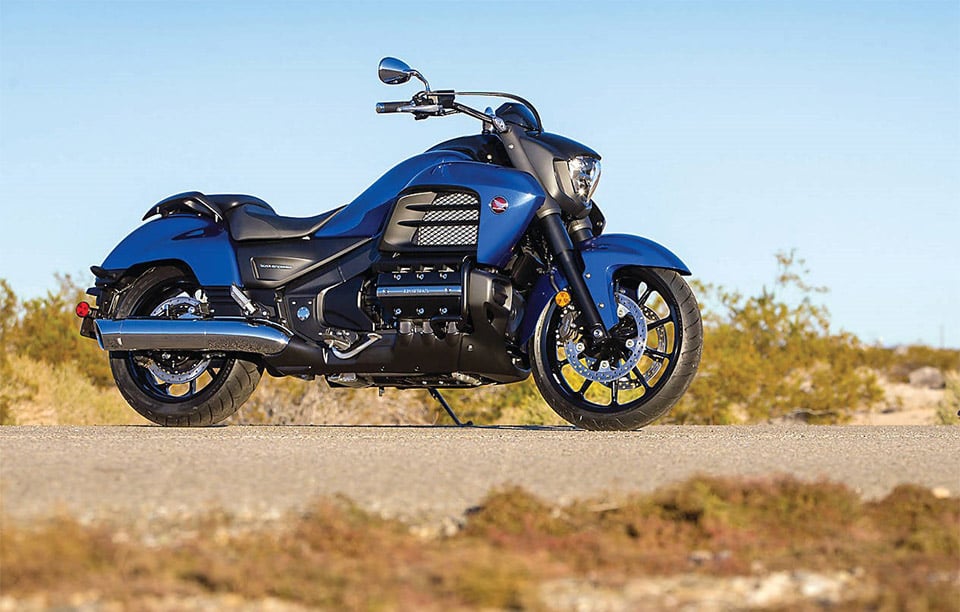 Bold styling, performance and comfort are just a few of the reasons to check out Honda's big blue tourer. Its 1832cc liquid-cooled 6cyl. Goldwing engine should make it fly, as the low-slung Valkyrie weighs just 750lbs. Video here.