Zombie Fluxx Card Game
Zombie Fluxx is a card game with dynamic rules where the living are as much an obstacle as the undead; cards like "Zombie Jamboree" and "Brain Sandwich" make this a keeper.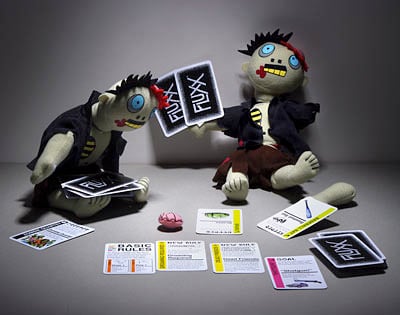 When you buy through links on our site, we may earn an affiliate commission. As an Amazon Associate I earn from qualifying purchases.