The Awesomer is reader-supported. When you buy through links on our site, we may earn an affiliate commission. Learn more.
Zero Gravity Living Structure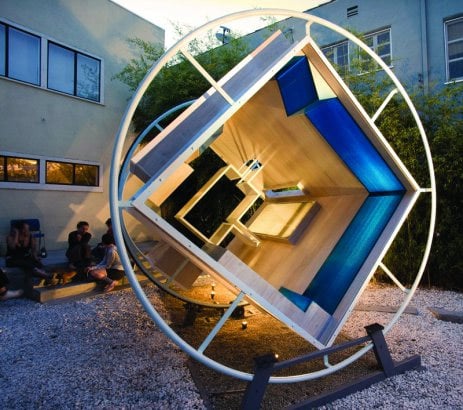 Bureau Spectacular's Phalanstery Module is a zero gravity living pod; every 15 minutes, one of the multi-planed surfaces becomes usable (and every 7.5 minutes people inside fall into each other).