YardStick Drink Holders
Keep your drinks within reach with one of these outdoor metal holders from Newch Creative Welds. The YardStick comes in 1-drink, 2-drink, and 4-drink variants, each with a 3-foot-tall stake for the beach or grass, along with a built-in bottle opener. They also make versions with a metal stand for use on patios or decks.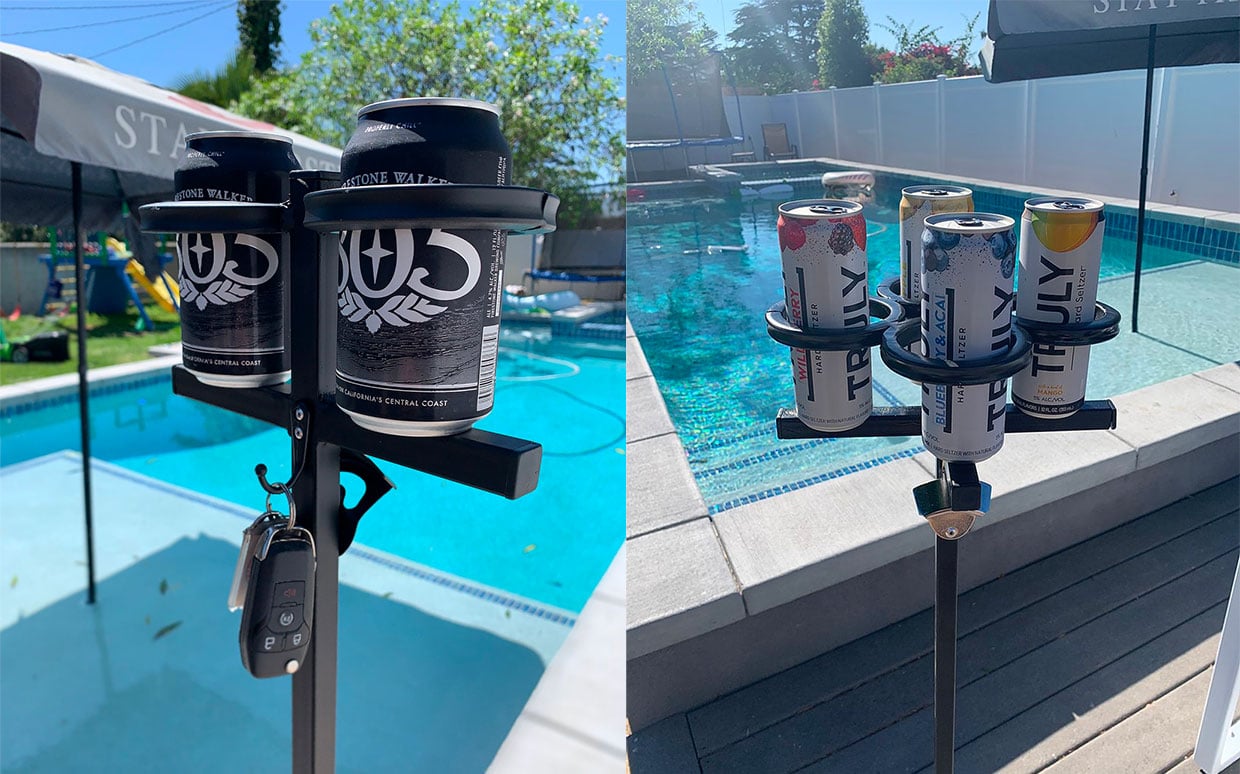 When you buy through links on our site, we may earn an affiliate commission. As an Amazon Associate I earn from qualifying purchases.