Xalipha Electro Minifig Pendants
German designer Xalipha makes these unique, see-through pendants from old, unusable electronic waste like circuit boards, connectors, and wire. Each one is handmade by casting the parts in clear resin. They basically look like what would happen in LEGO made Daft Punk minifigs.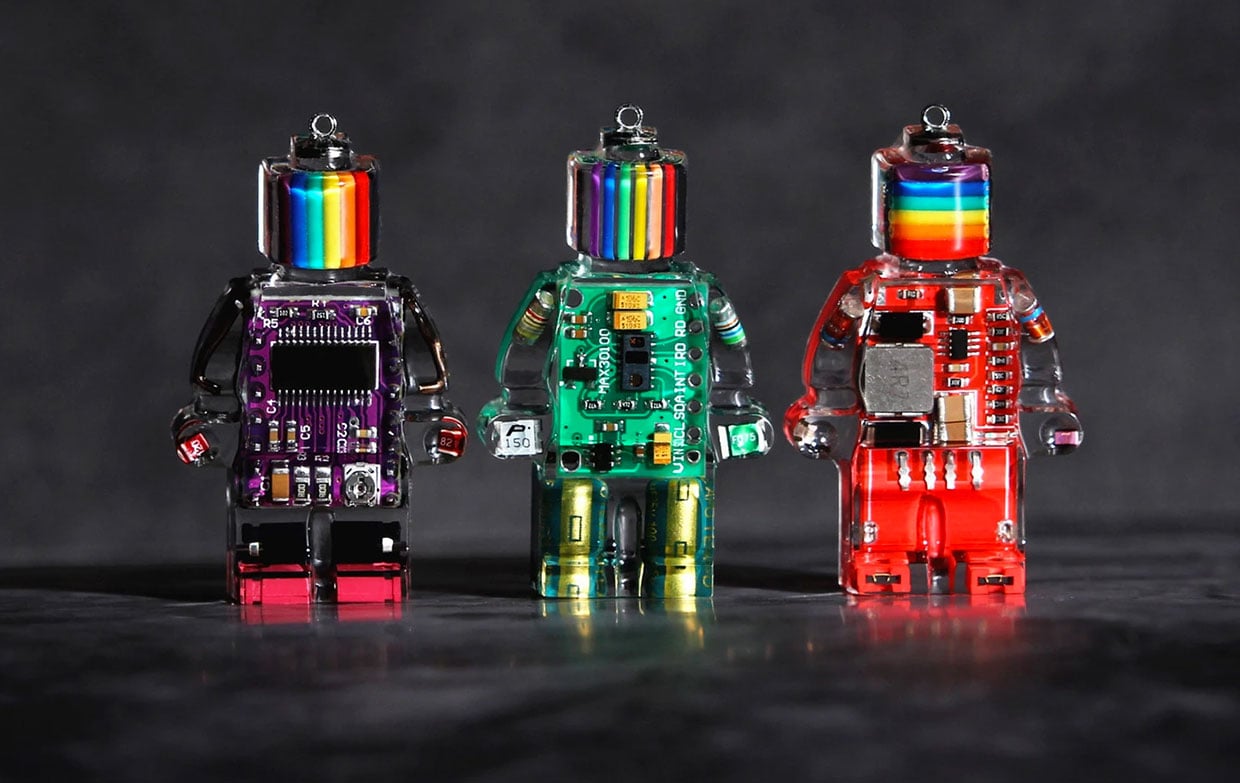 When you buy through links on our site, we may earn an affiliate commission. As an Amazon Associate I earn from qualifying purchases.