WWE WrestleMania Pinball
WrestleMania fans, get out your wallets. Stern Pinball's latest machine features the sights and sounds of the WWE ring. The LE model gets a 5.7″ full color video screen, Hulk Hogan's autograph and other goodies. Go inside the machine here.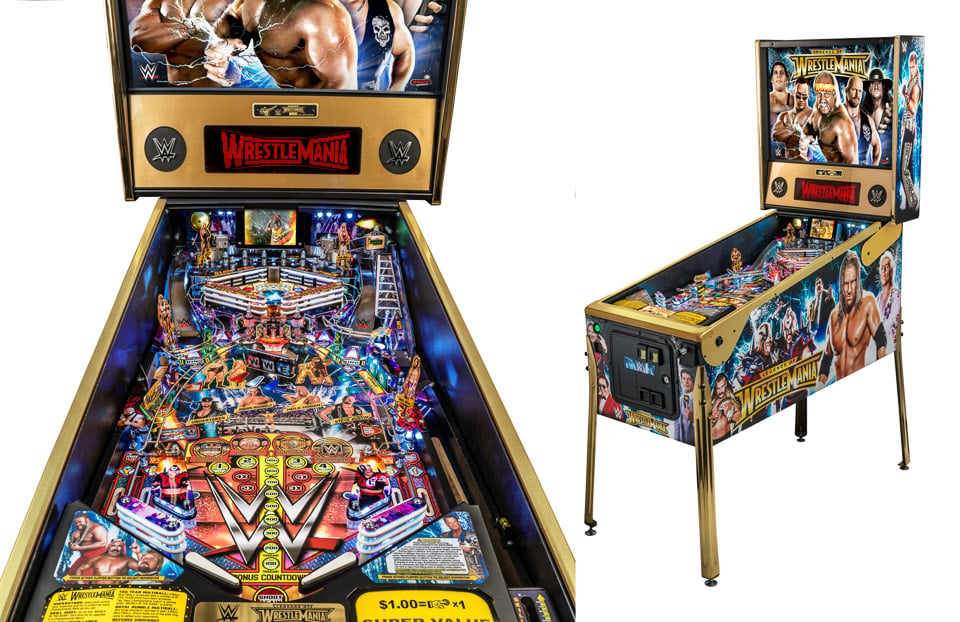 When you buy through links on our site, we may earn an affiliate commission. As an Amazon Associate I earn from qualifying purchases.