The Awesomer is reader-supported. When you buy through links on our site, we may earn an affiliate commission. Learn more.
World's Smallest Chess Set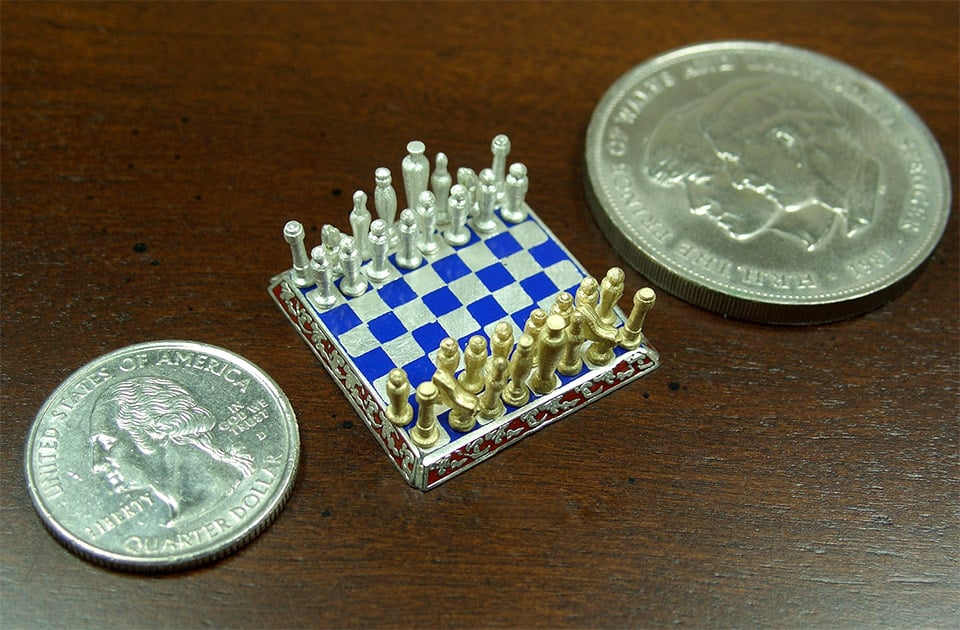 We have enough trouble losing pieces from out normal-sized chess sets, but you have to appreciate the craftsmanship in jeweler Sal Knight's handcarved gold and silver chess set which is just a bit larger than a quarter.