Work Sharp Pocket Knife Sharpener
This pocket-sized tool helps keep your knives sharpened wherever you go. It has a 320-grit diamond plate sharpener and a fine ceramic rod for honing. Built-in angle guides make it easy to give blades a perfectly-refined edge every time.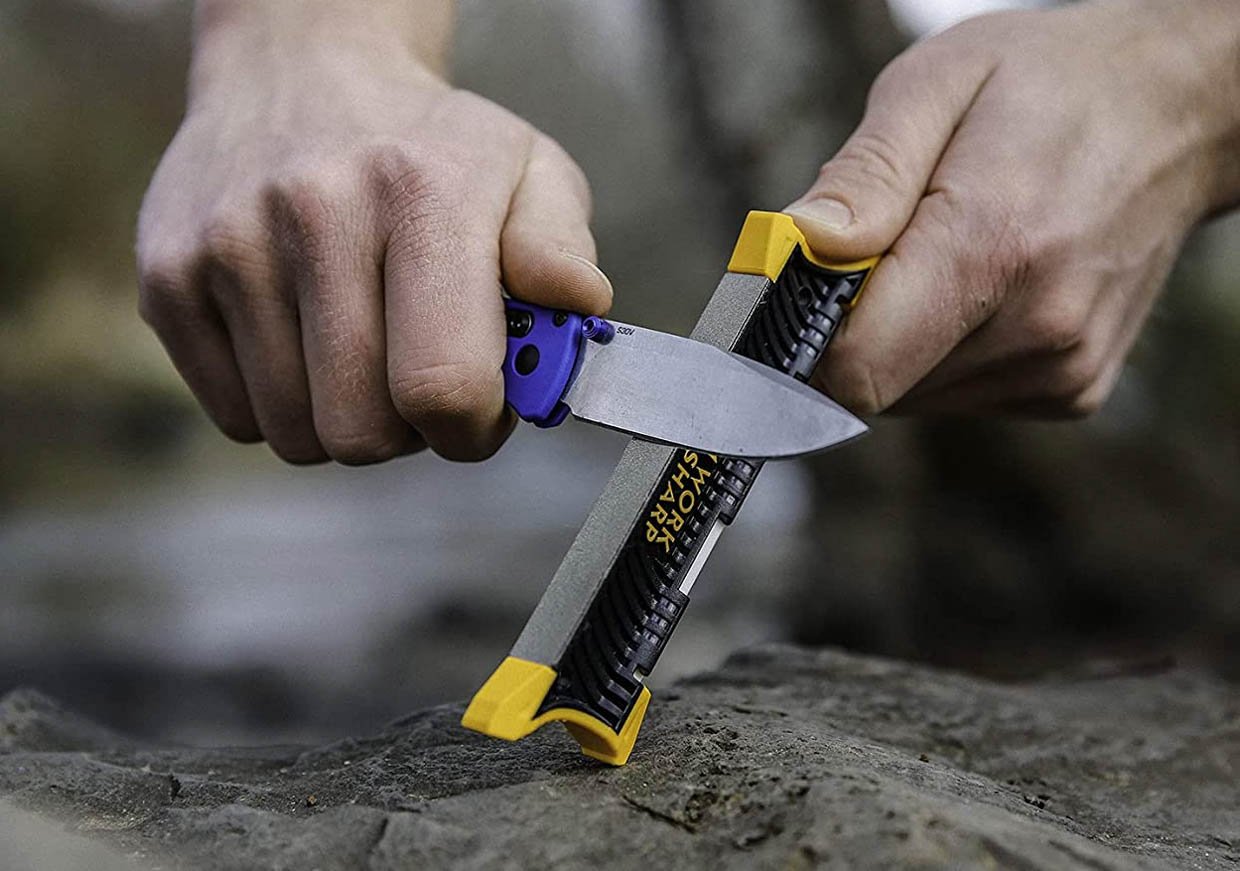 When you buy through links on our site, we may earn an affiliate commission. As an Amazon Associate I earn from qualifying purchases.