Woodford Reserve Straight Bourbon
bourbon | cocktails | drinks | whiskey | June 18, 2020
Words by Vic Arkoff
Gold-medal winning Woodford Reserve straight bourbon whisky is full of flavor, with hints of sweet aromatics, spice, fruit, flowers, grains and wood. Just the ticket for refreshing bourbon cocktails like the Old Fashioned, Mint Julep, and the summery Porch Swing cocktail, characterized by its use of lemon, honey and peach tea.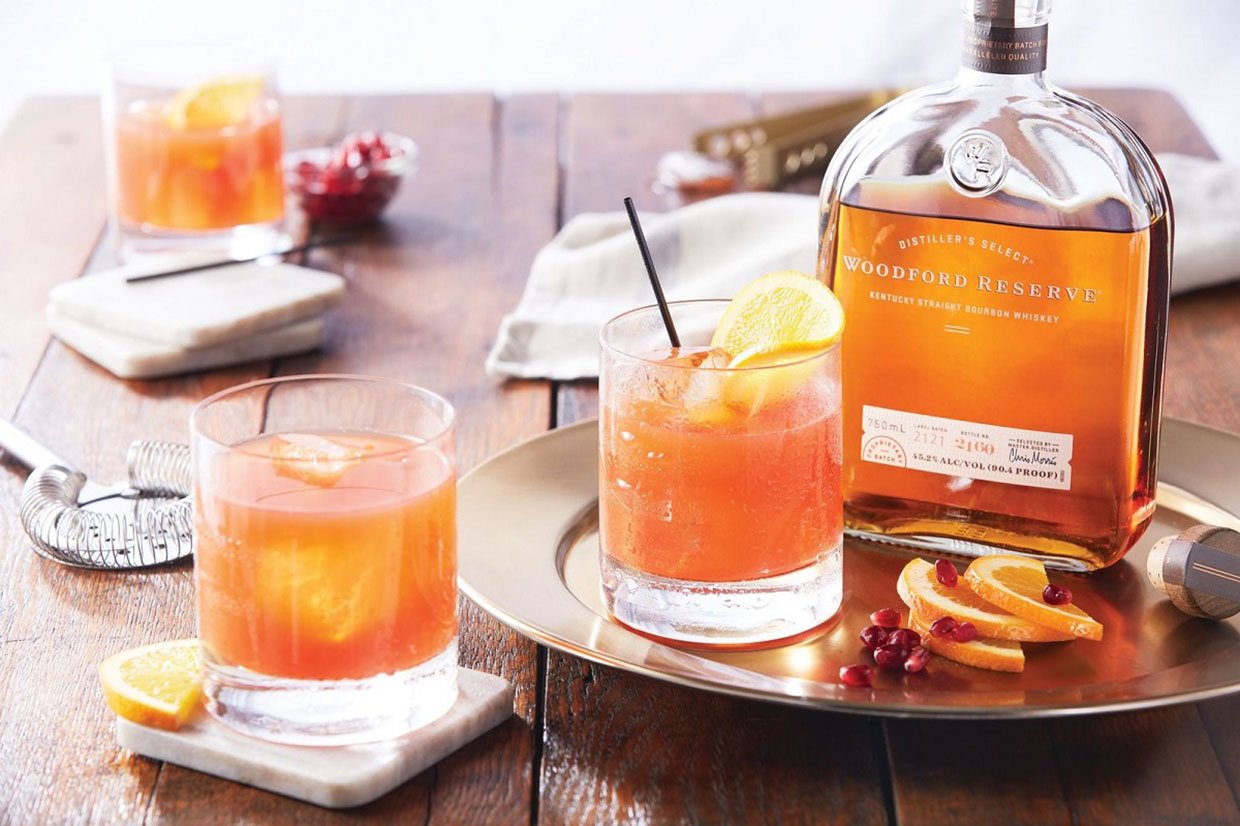 Porch Swing

1/2 oz. Woodford Reserve Straight Bourbon Whiskey
3/4 oz. Lemon Juice
1/2 oz. Honey
6 oz. Peach Tea (bottled Snapple or brew your own with Stash or Twinings peach black tea bags)
Combine ingredients into a tall glass and stir. Garnish with a slice of peach or lemon wheel.