The Awesomer is reader-supported. When you buy through links on our site, we may earn an affiliate commission. Learn more.
Wooden Tool and Pen Rack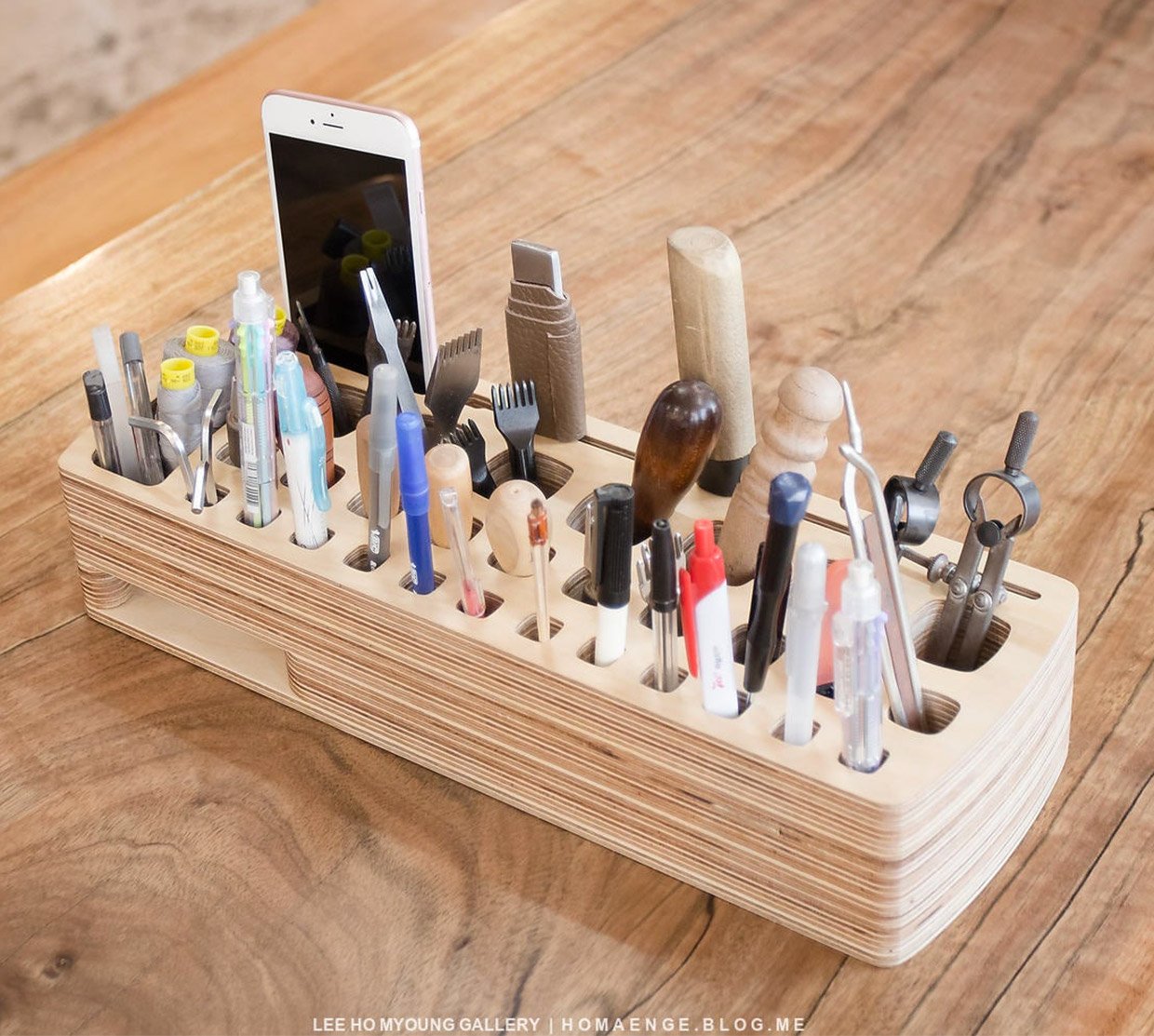 DreamFactoryKR's handmade birch plywood rack is great for keeping pens, pencils, and small tools in order on your desk. It also has a built in dock for phones which has an acoustic amplifier integrated into the wood. Measures 15.35″ x 5.31″ x 2.99″ and is perfect for leatherworking or clay tools.